From sawing semiconductor and photovoltaic wafers using diamond wire to machining structural parts for EUV lithography and vacuum components for plasma chambers up to quartz processing – as diverse as the electronics industry is, as individual are the solutions.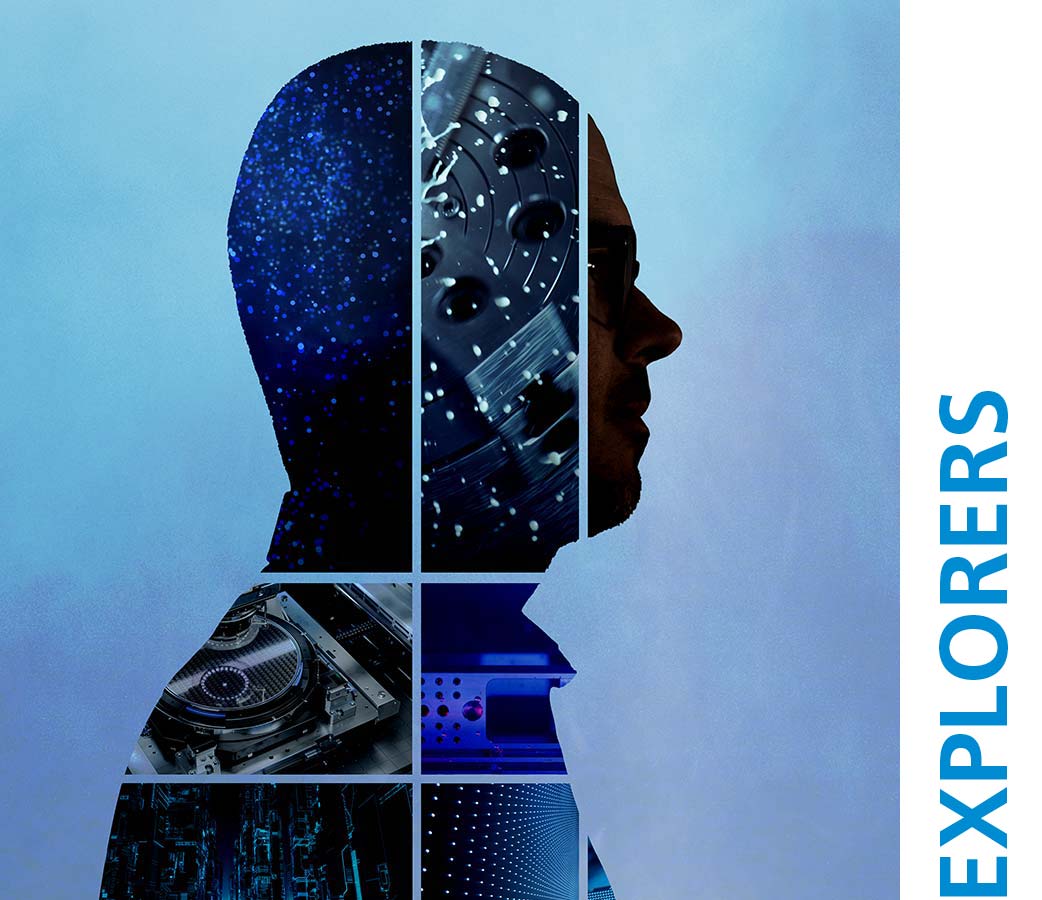 Discover the special challenges of EUV lithography
We help you understand the complex requirements of EUV lithography customers. Put simply, lithography systems are oversized overhead projectors that project blueprints onto the wafers. This is done for each new surface layer and allows the corresponding areas to be exposed in the subsequent etching step. In this way, the microchip is created layer by layer. Due to the small wavelengths, this step needs to happen in a "vacuum".
EUV lithography systems are currently the most sophisticated and complex machines in microchip manufacturing. The production of these machines and their components is just as complex. The extremely high cleanliness requirements bring unprecedented additional complexity to metal processing, which requires that we look at production processes holistically and constantly strive to optimize them.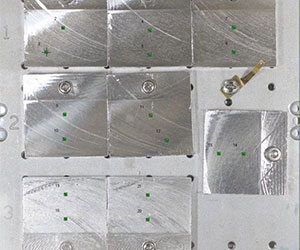 Together with the residual hydrogen and the plasma in the vacuum chamber, the so-called HIO elements can damage the optics of the system irreversibly.
HIO stands for "hydrogen induced outgassing". There are 14 HIO elements with differing risk potentials.
Calcium (Ca)
Chlorine (Cl)
Fluorine (F)
Indium (In)
Lead (Pb)
Magnesium (Mg)
Manganese (Mn)
Nitrogen (N)
Phosphorus (P)
Tin (Sn)
Silicon (Si)
Sodium (Na)
Sulphur (S)
Zinc (Zn)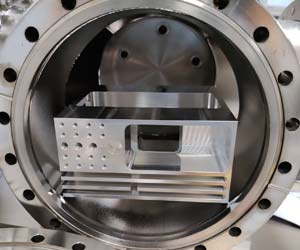 Outgassing is a problem for all electronic components, especially in a vacuum. It describes the release of gas that is enclosed in a solid.
Imagine a coke bottle. When you open it, the ambient pressure drops and gas is released. Lithography components have specified limits for H2O, CxHy v and CxHy nv.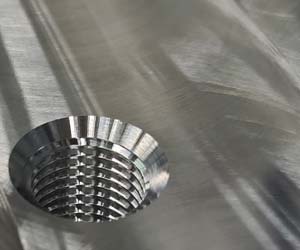 A particular challenge in metal processing in the EUV field is the required spotless surfaces.
The often used and sensitive aluminum alloy Al 5083 stains easily. Additives that could prevent this often contain HIO elements and cannot be used.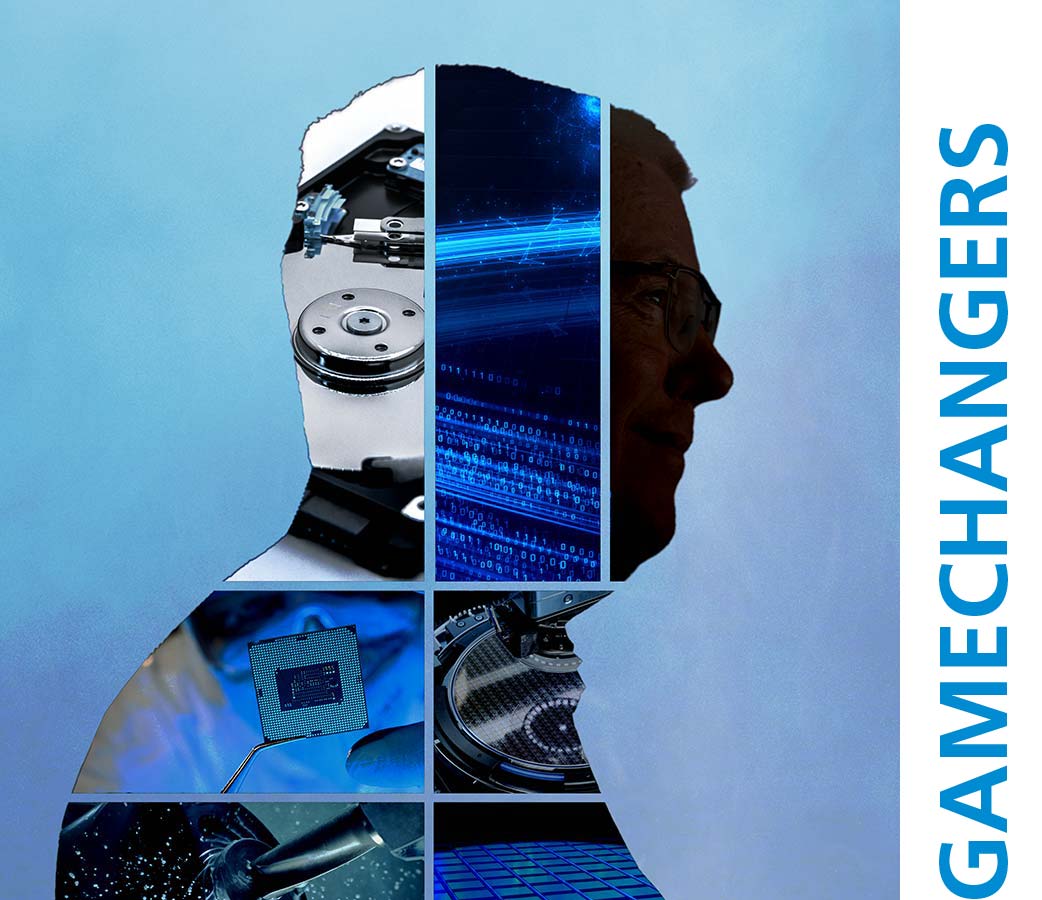 Meet your customers' cleanliness requirements
With our know-how and specific solutions, we help you position yourself as a reliable partner who can meet the complex requirements of EUV lithography customers.
We see ourselves as link between chemistry and mechanics. We understand the requirements of both OEM and machining and can therefore offer solutions that we've specifically developed for the electronics industry, minimizing risks and ensuring stable production processes.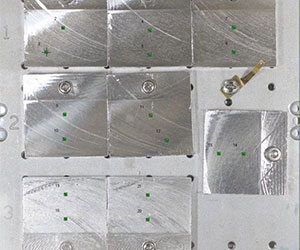 The best antifoams contain silicon compounds, and most additives that improve aluminum compatibility contain phosphor (or Si). Both Si and P are critical HIO elements.
Our metalworking fluids for the electronics industry minimize the risk of surface contamination, as they are free of critical HIO elements.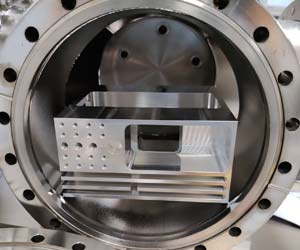 Even the smallest oil residues can cause a machine component to miss the required RGA specifications.
Our portfolio includes fully synthetic metalworking fluids, which minimize the risk of contamination with volatile and non-volatile hydrocarbons.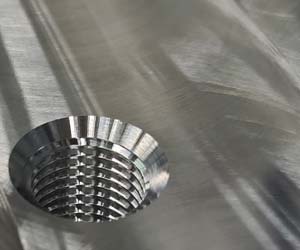 Water-miscible metalworking fluids often have a high pH to ensure biostability. To prevent staining, they contain corrosion inhibitors, which are often based on critical HIO elements.
We offer biostable metalworking fluids with a neutral pH, ensuring spotless surfaces also on sensitive alloys such as Al 5083.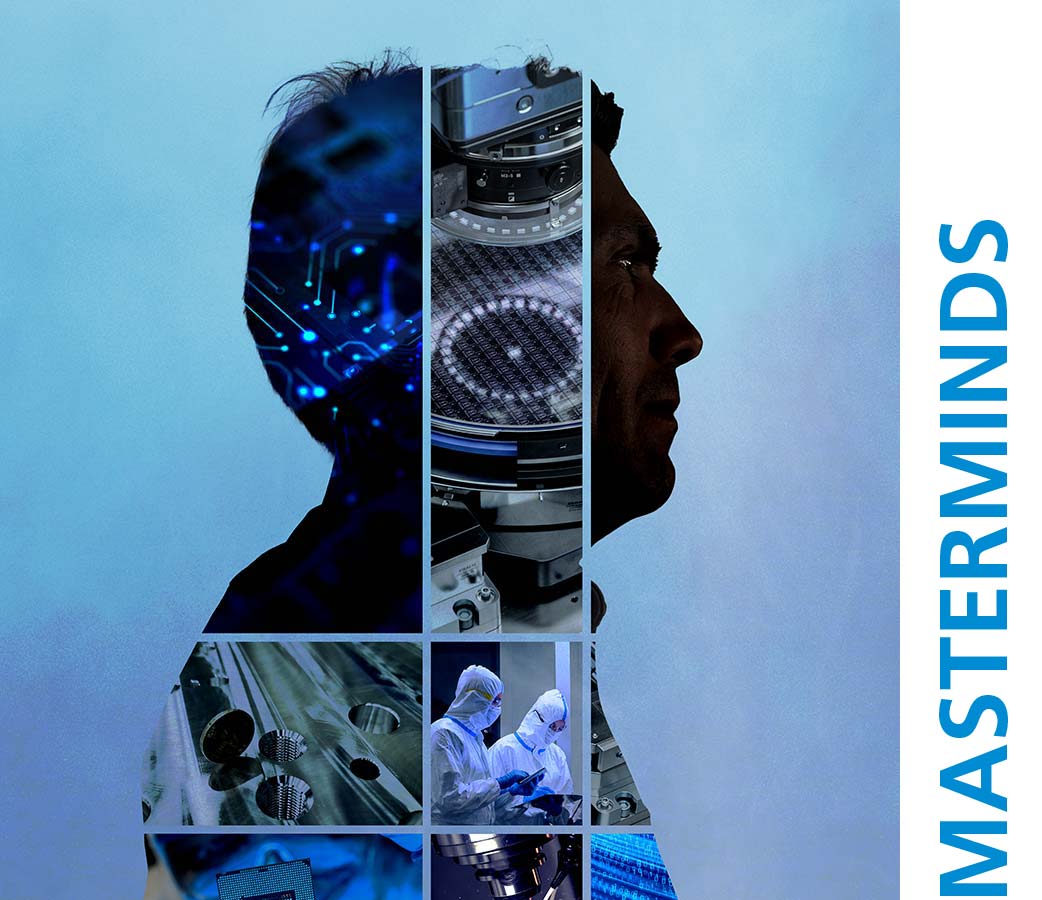 We help you reach your goals
Benefit from our knowledge and experience in the electronics industry in general and in EUV lithography in particular. Our experienced team of machining experts and chemists will always find the right solution for you.