Healthy skin for a lifetime.
With our 3-stage cleaning and care concept, you can gently clean your hands and care for them with a protective skin cream that is tailored to the cleaner. So that your skin stays healthy for a long working life.
Effective hand care begins before work.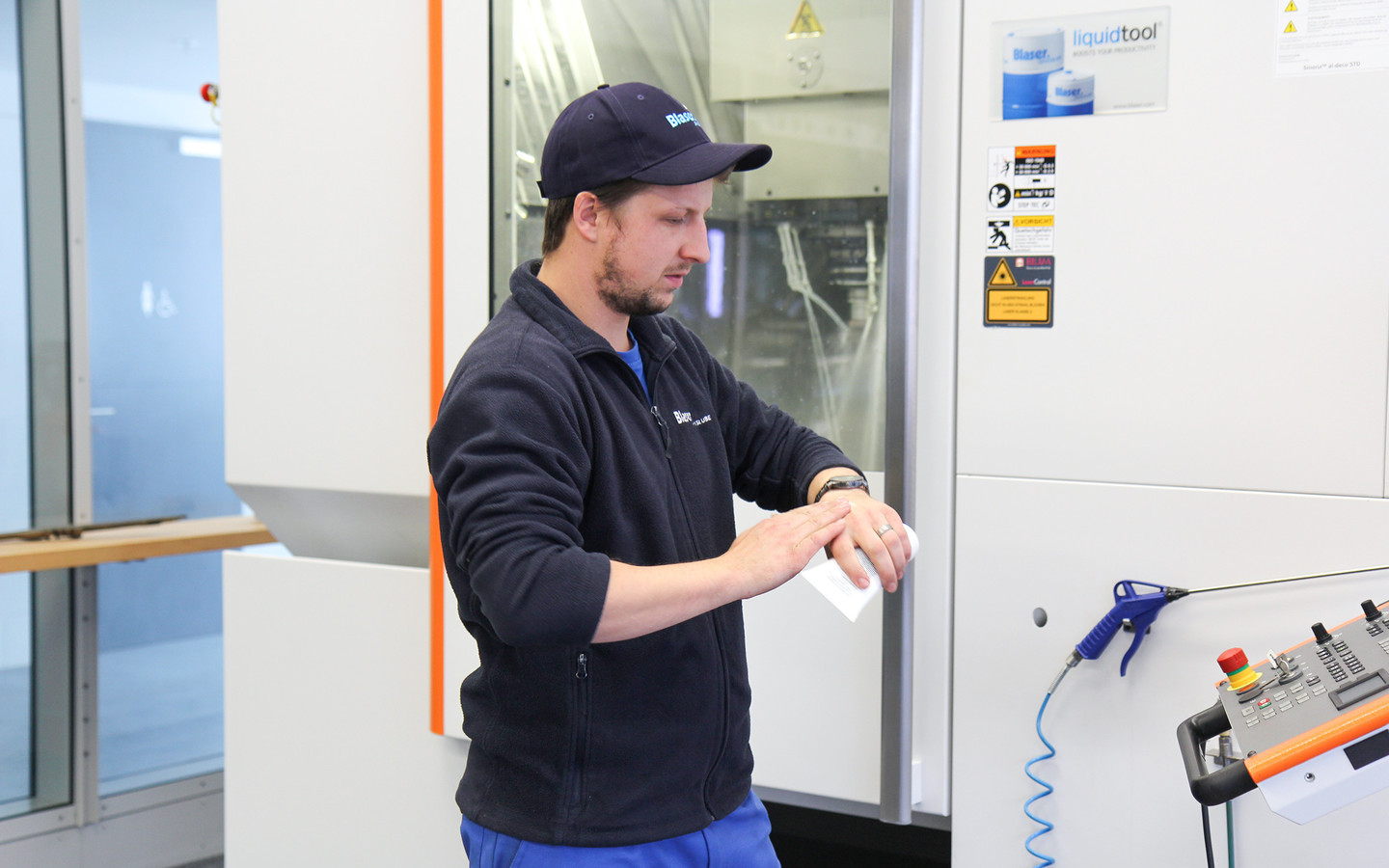 1. Take care of your hands before working with Graziosa pre
:
The highly effective skin protection cream with multifunctional plant extract moisturizes your skin, protects it from damage and supports its repair. Talc and organic polymers form a fine protective layer that prevents dirt from sticking. This means that you need less powerful cleaning agents after work.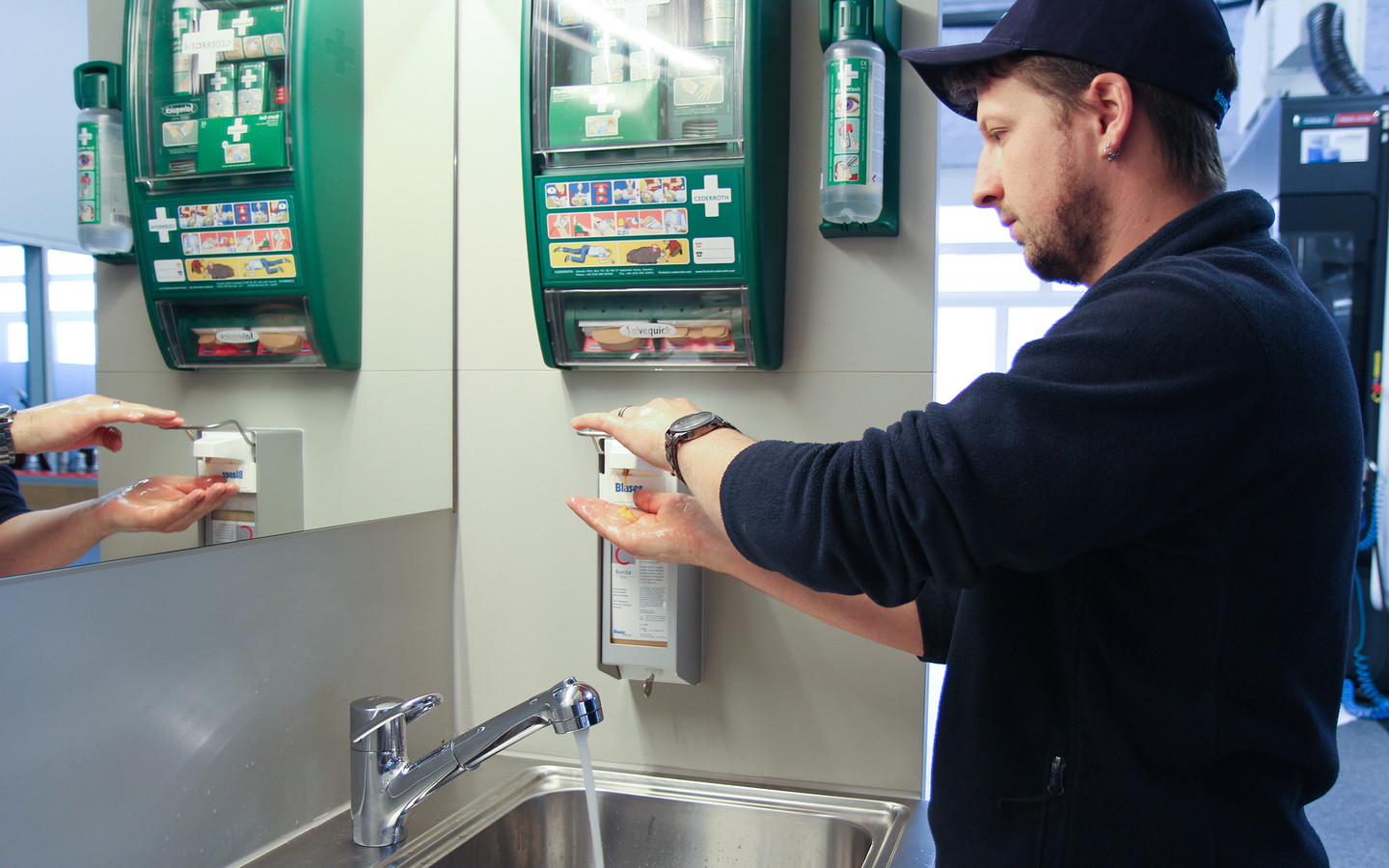 2. Gentle cleaning with Bonita hand cleaning
:
Bonita and Bonita Fino remove even stubborn dirt down to the pores without injuring your hands. Since they don't contain sand, your drain won't get clogged. Bonita Fino with Aloe Vera is also particularly kind to the skin and provides your skin with moisture. Bonita hand cleaning is easily biodegradable.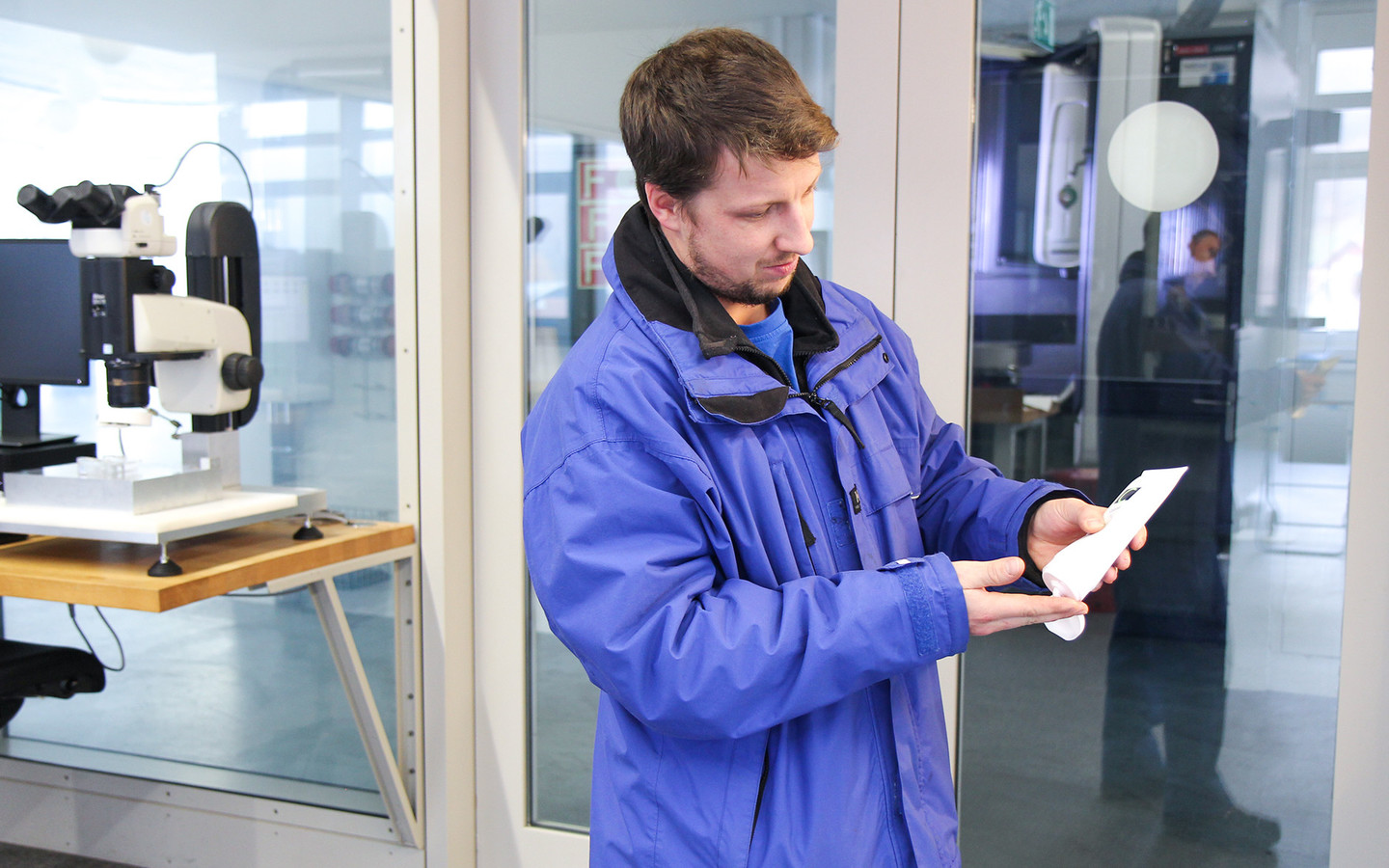 3. Finally, a moisturizing skin cream
:
Your hands are exposed to great stress every day. Take care of them immediately after cleaning with our Graziosa hand cream. It donates moisture, keeps your skin elastic and supplies barrier-important substances - with the quadruple effect of allantoin, almond oil, phantenol and glycerin.
Our entire range for cleaning and caring for your hands has been dermatologically tested and is economical to use. It is available in various container sizes, including soap dispensers and wall brackets.
I would like to find out more about the Blaser hand cleaning and care range.