Our Constitution and Code of Conduct
Three generations, one motto: Serving comes before earning.
A family business commits itself to added value
Today we are active all over the world. Our common foundation is the corporate culture with its anchored values and principles that have been cultivated across generations and borders.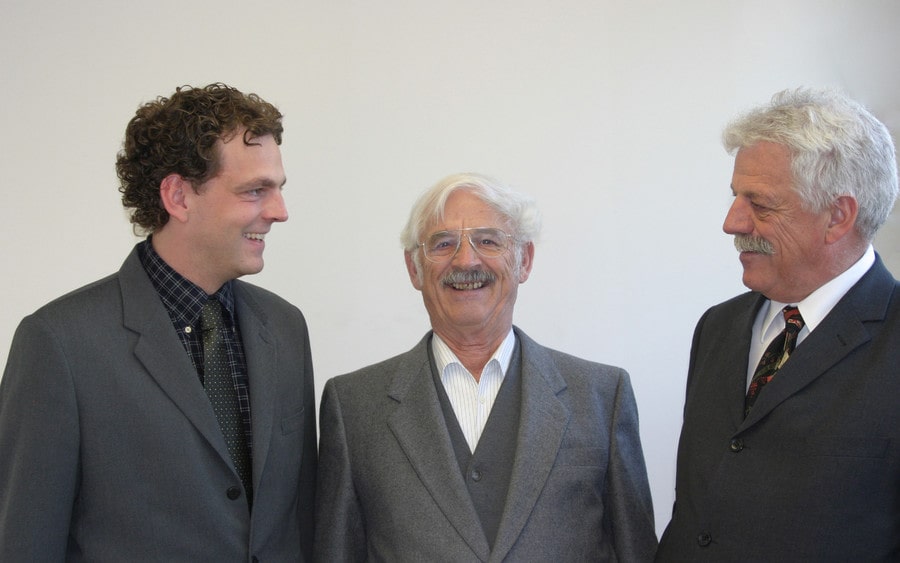 Marc (born 1975), Willy (born 1916 – 2008), and Peter Blaser (born 1945) are pictured above at the 90th birthday celebration for Willy Blaser in 2006.
We live our values
We are committed to providing our business partners with solutions that provide them with measurable added value and make them more competitive. Understanding the needs of our customers and meeting those needs as our own challenge is our daily motivation and makes us the technological market leader in the metalworking fluid industry. Responsible, far-sighted action is just as important as respectful dealings with all business partners and the high esteem in which our employees are held.
We act with integrity and in accordance with the rules
What we achieve as a company depends on each and every one of us living our values and acting responsibly – every day and in every decision. Our core values are anchored in our Constitution. The Code of Conduct serves as a guideline for us to act correctly in our day-to-day business.
We report deviations
We stand up for our values and principles and report any behavior that deviates from them.
Our employees and external partners are asked to take action by reporting concerns or indications of misconduct that you believe violate the Blaser Swisslube Code of Conduct, laws, regulations, internal rules or procedures.
You can report misconduct through an independent external service provider. By clicking on the following link you will leave the Blaser Swisslube website and be redirected to the website of the independent external service provider.