Apart from machining, we also love ballooning
In 1989 Peter Blaser thought it would be a good idea to carry the company name out into the world on a balloon. That was how the Blaser ballooning group started, currently with sixteen balloons altogether in Switzerland, Germany and the USA. A good many employees are active members either as pilots or in ground crew and maintenance. Ballooning is teamwork, and it means waiting for the right wind and weather conditions before anything can happen. Innumerable customers and employees have meanwhile experienced the joy of floating over beautiful landscapes. These gentle giants are welcome all over the world, which is all the more impressive as seen from above. Ballooning teaches us to look after our world!
A special kind of company outing
A balloon is nothing more than a limp envelope at first. There it lies, spread out on the Blaser Swisslube company car park. Peter Blaser sets up the basket with two assistants, installs four gas bottles, and starts two big fans filling the envelope with air. Hardly five minutes later, the big blue and white hot-air balloon takes off majestically.
Peter Blaser (the team just calls him Peter) keeps the balloon on course over Hasle-Rüegsau. He does this with one hand on the gas valve, sending loud bursts of flame into the envelope, and the other on a red cord that opens a flap at the top of the balloon to let air out.
«Where are we going?», we ask.
«Back here again», says Peter, «but with ballooning you never really know where you'll land in the end»
That may be, but we still have the feeling that as always, Peter Blaser knows precisely where he is going. This man spent 35 years at the helm of Blaser Swisslube making the company what it is today, and is still chairman of the board. He has studied the weather situation carefully. Just as methodically as he turned Blaser Swisslube from purely a Swiss lubricants supplier into a global cutting fluids company that meanwhile markets its products in 60 countries worldwide.
«And how long will it take?» is our next question, although we can already guess the answer. «About an hour, but that's not so sure either».
Our balloon is now gliding only a few metres over the factory roofs – like a guided tour with a bird's eye view. But no danger: our captain won the Swiss ballooning championships several times, and was runner up in the European championships.
Most people in the village are still asleep, and only a few dogs are barking at the gas flame noise. Now Peter aspires to higher spheres, and he starts playing the winds.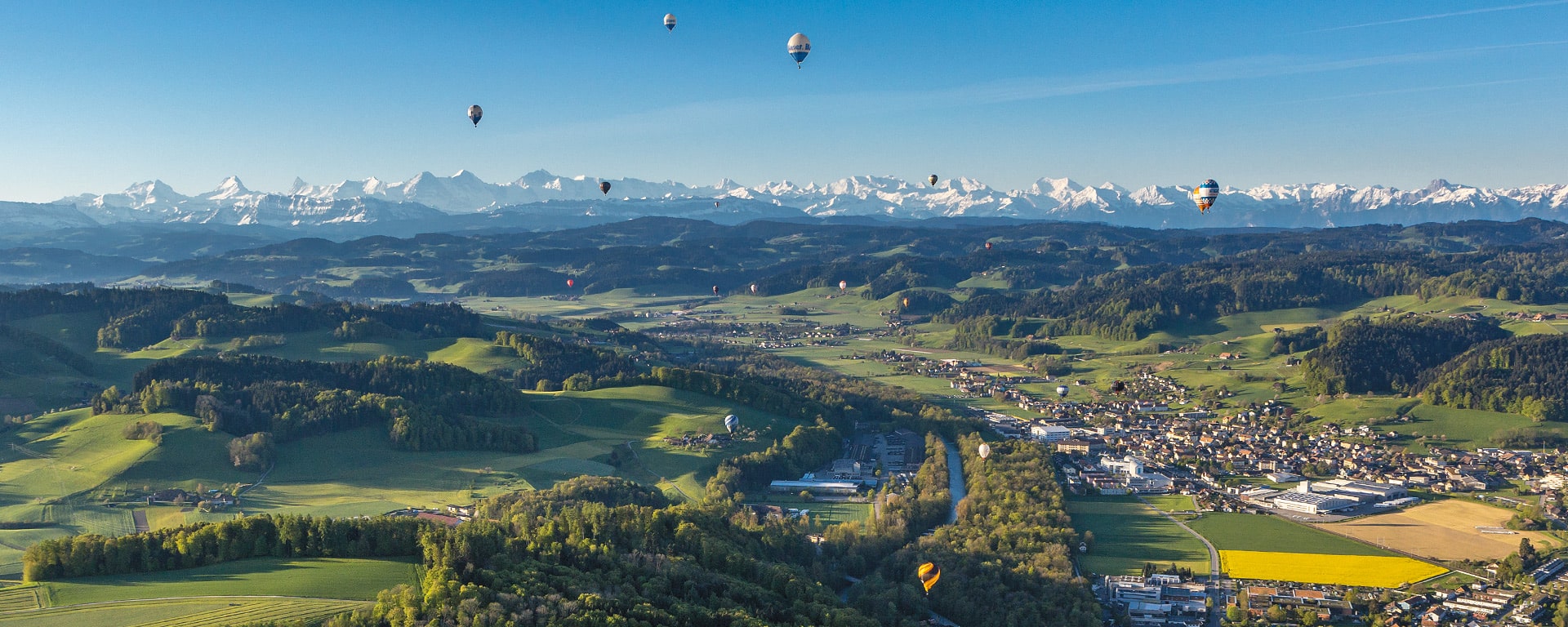 All Peter Blaser wanted at first was to be recognized beyond the narrow limits of the Emmental as an important regional employer. A balloon with its enormous paintable surface seemed a good way of achieving this, especially in such a gently hilly terrain. «Actually I never wanted to pilot the balloon myself, but I liked it so much the first time that I soon became a passionate balloonist», says Peter. And these days a dozen or so balloons literally carry the Blaser logo out into the world. The company ballooning group now has 70 members. Blaser USA also caught the ballooning bug, and founded its own group accordingly. Relationships with long-standing customers awarded a Blaser Swisslube balloon trip as loyalty gift are even closer afterwards. No marketing specialist could have thought up a better concept for image advertising, employee motivation and customer retention all at the same time.
Peter has meanwhile navigated us up to 2000 metres altitude. The snow-covered alpine peaks are bathed in the golden light of the rising sun. From up here the world looks like a toy landscape, and it is easy to understand how Peter used to formulate new expansion plans in view of this fantastic panorama beckoning him to the alluring unknown.
After precisely one hour, the medium and higher altitude winds have taken our balloon in a wide circle back to Hasle-Rüegsau. Peter lands exactly where we took off. Just like CEO Marc Blaser, likewise an enthusiastic balloonist, formulates the company credo today «Never promise too much, but deliver all the more – without ever losing the overview»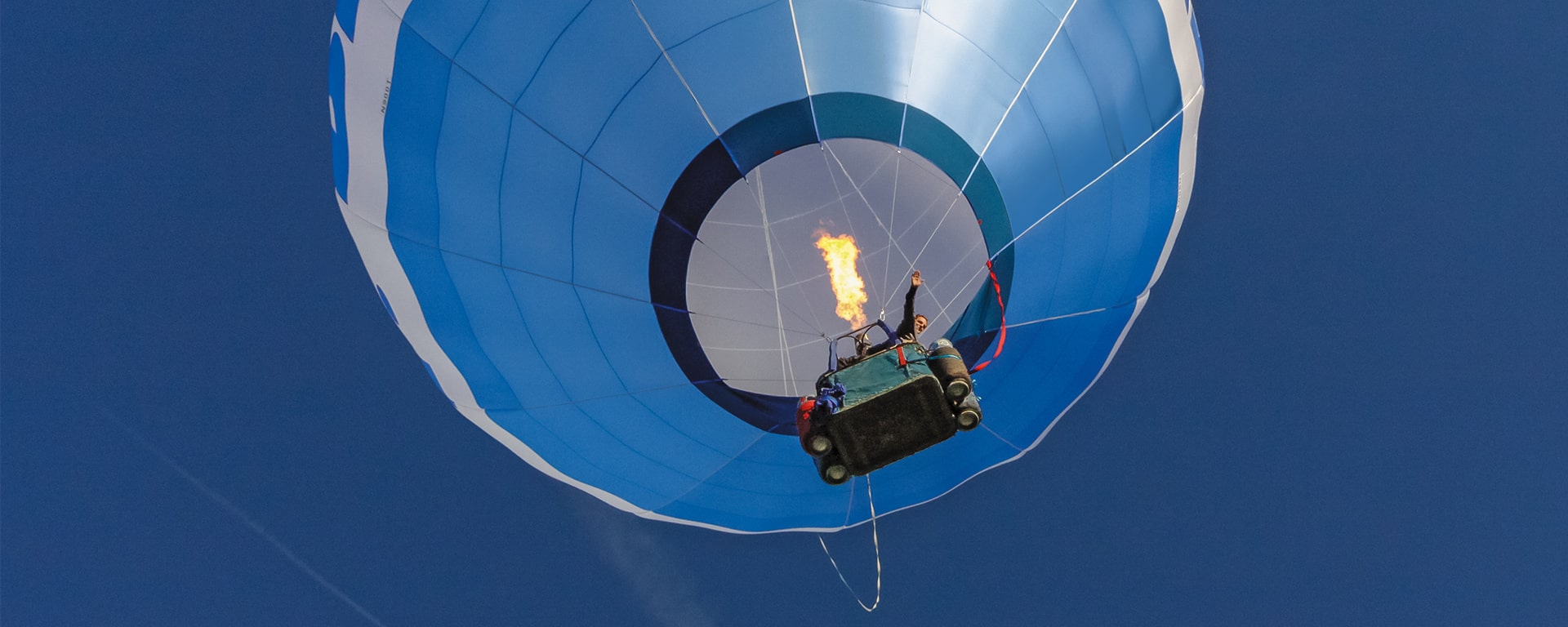 Marc Blaser inherited his talent and passion for ballooning from his father. As a member of the Swiss National Ballooning Team, he is a successful competitor in international balloon meetings and contests.