Also at GrindingHub 2022.
Hall 7, Booth 7C30
Our grinding experts Martin Reichhart, Simon Stalder and Rico Pollak know how to fight for every "µ" and every second.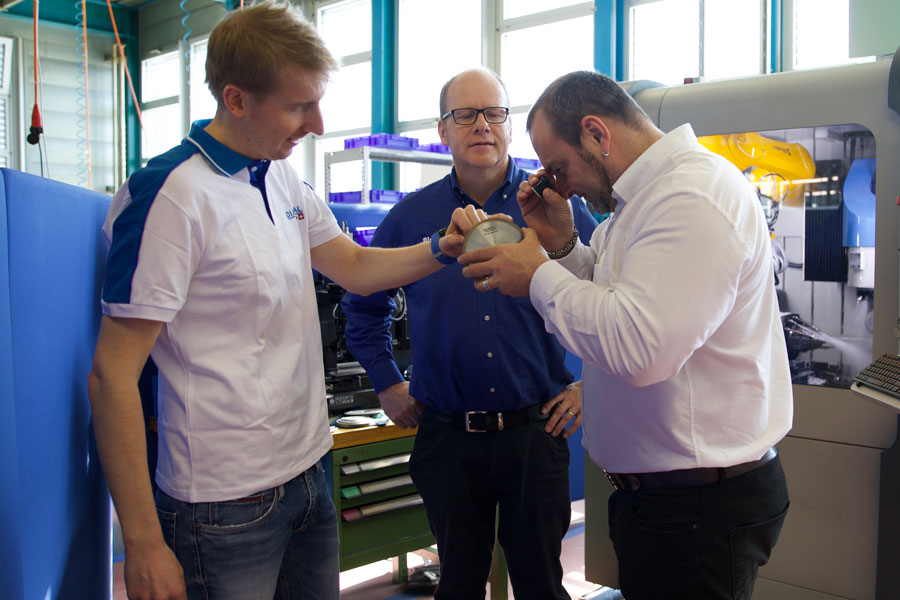 Get the most out of your machines and tools
Our grinding experts analyze your entire production process, define the desired improvements together with you and prove in tests that these can be achieved.
Stable processes and high machine availability
Long tool and sump life
Safe work environment and happy staff
High workpiece quality and lower overall costs
Benefit from our knowledge and experience
Decades of grinding experience have taught us there are complex correlations between chemistry and mechanics. We know that productivity, economic efficiency and machining quality are factors that critically depend on the choice and the quality of your metalworking fluid.
With our profound machining know-how and experience, customized services and excellent products, we help you fully capitalize on the potential of your machines and tools and turn your metalworking fluid into a key success factor – a Liquid Tool.
Visit us at GrindingHub 2022.
It's worth it.