With the magnetic business card holder for pH strips.
To ensure the stability and performance of any water-miscible coolant over time, regular monitoring and maintenance are crucial. Train your customers to measure both concentration and pH regularly and to react proactively before problems arise.
The pH value gives an indication on the overall condition of the coolant. Prompt action as soon as it is not within target ensures your customer's process stability and prolongs sump life. Please contact Customer Service if you need information on possible preventive actions.
Business card holder for pH strips
Article number 09035-01-0000 is a simple and elegant metal business card holder with magnets so that it can be attached to any metallic surface. It ensures that your customers have easy access to your contact information. And the box with the pH strips reminds them that regular monitoring is crucial to maintain the performance and stability of their coolant over time. Please note that the box with the pH strips is not included and needs to be ordered separately.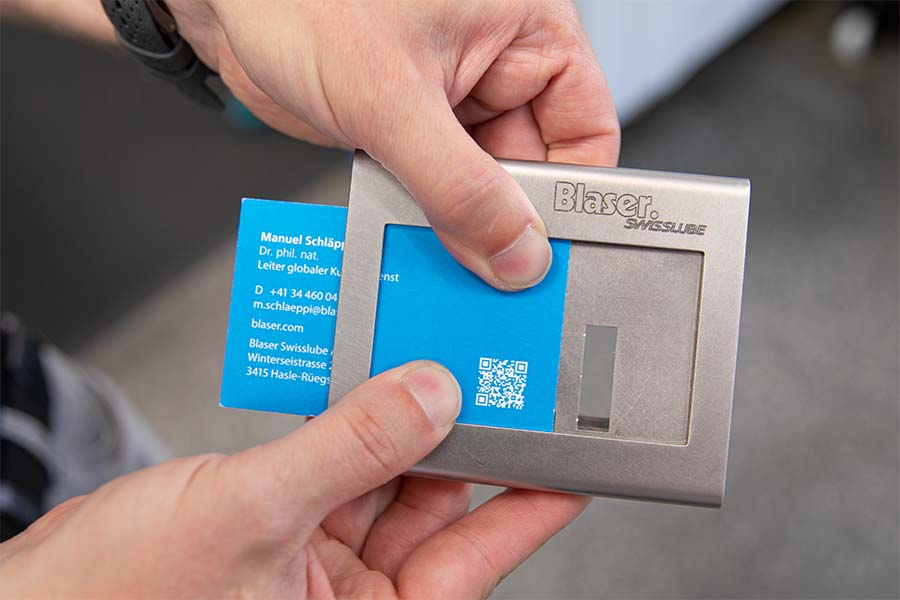 Gently slide your business card into the dedicated slot. Apply light pressure with your thumbs to widen the gap.
Ensure your customer has a pH box that fits the dedicated compartment in the holder.
The picture shows the pH box that you can order from headquarters (art.no. 09650-01-0000).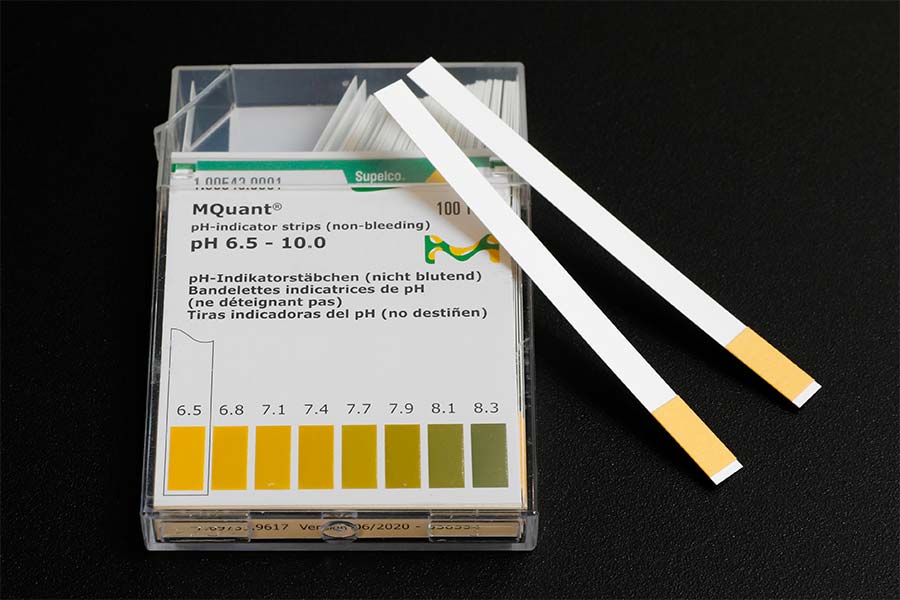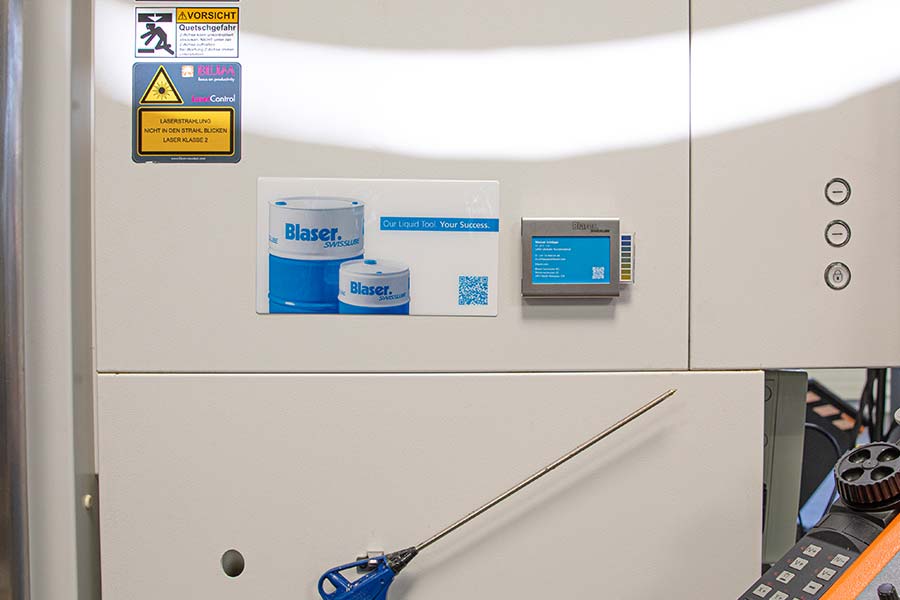 Place filled card holder at your customer's site
Place the card holder with the pH box in a prominent place, such as your customer's machine or workbench.
Train customers to measure pH regularly
pH can be measured visually with the color chart on the box or the Liquidtool smartphone app, which reads and stores the value automatically in the Liquidtool Manager.