Unlock the potential of your tools in titanium machining.
Christoph Wüthrich, Application Engineer, Blaser Swisslube – Andrea Biscardi, Product Manager, Makino Europe – Dirk Masur, Component Manager Aerospace, Walter Tools
The ideal metalworking fluid for titanium machining
Minimizes tool wear and number of tool changes without compromising process reliability
Allows for higher material removal rates
Low foaming also in high-pressure systems (e.g. Makino T2 with internal coolant supply 1,015 psi / 70 bar and 53 gpm / 200 l/min)
Qualified or approved by renowned manufacturers in the aerospace industry
Also suitable for machining aluminum, steels and nickel-based alloys thanks to high material compatibility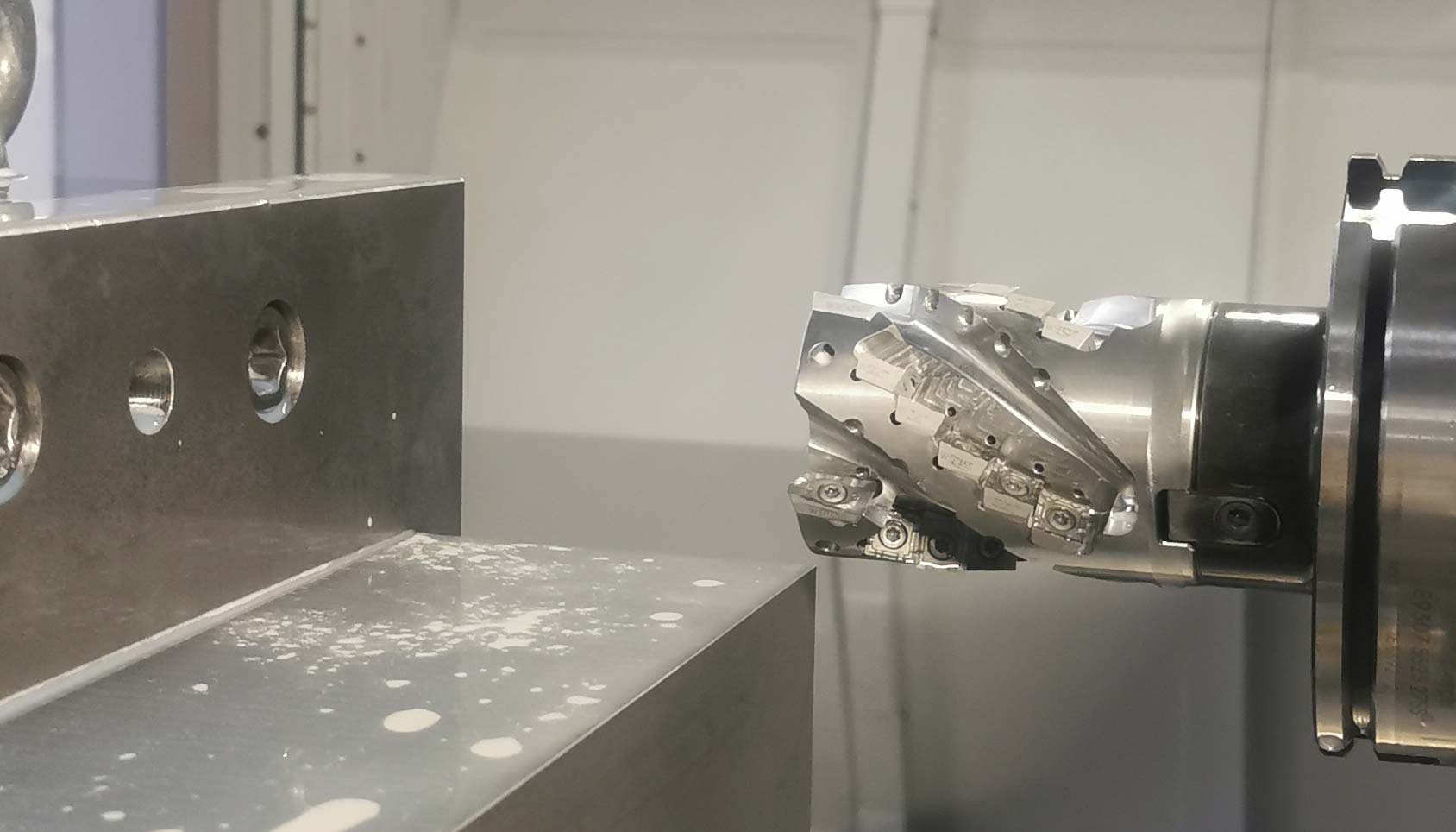 Safe machining process, lower overall costs
Tools are often changed too early in titanium machining as a precaution in order not to jeopardize the production process and the quality of expensive workpieces. With Vasco Skytec H 600, you can use your tools significantly longer without compromising process reliability.
Roughing titanium on a Makino T2 machine
Cutting parameters: Vc 60 m/min; fz 0.18; ae 10 mm; ap 60 mm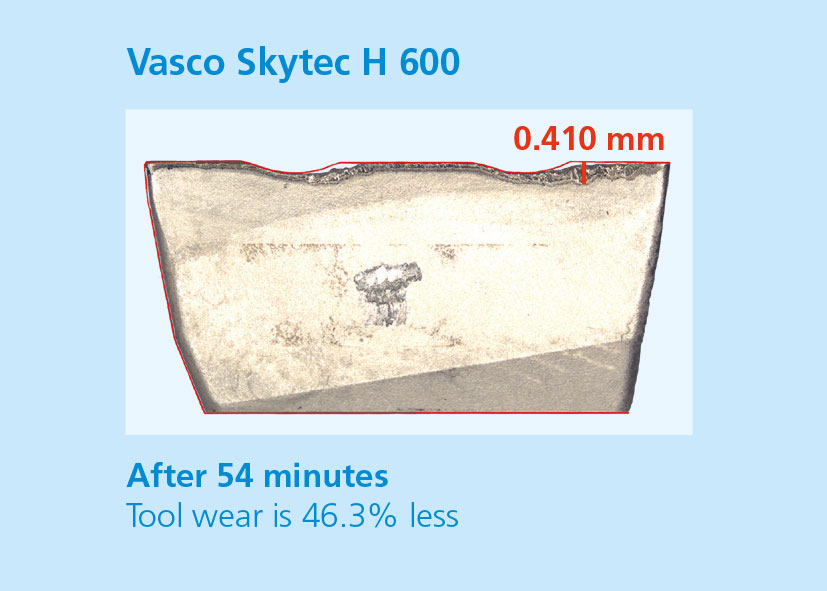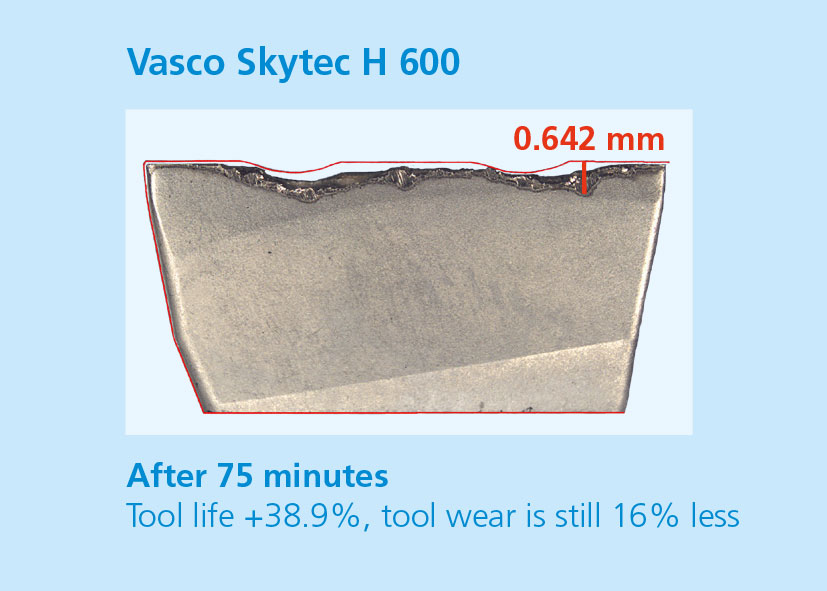 Request more info
I'd like to know more about Vasco Skytec H 600 and Blaser's unique Liquid Tool.