An enthusiastic Blaser user – BOOM!
Titan is a big Blaser fan
Titan Gilroy is an enthusiastic Blaser user and owner of TITANS of CNC. He only uses the best metalworking fluids available on the market. Titan is a fighter, and with his online platform, TITANS of CNC Academy, he has given many people an understanding of machining technologies while sharing his knowledge.
Titan Gilroy is the personification of the American Dream, having made it to the very top through his own hard work. A former boxer, he is now the owner of TITANS of CNC, a CNC manufacturing workshop in Northern California, US. He also produces and stars in the TV series by the same name, TITANS of CNC, (formerly: TITAN American Built). He has founded his online platform, TITANS of CNC Academy, to offer free training for those interested in machining, students and many more in the field of CAD, CAM and CNC. Titan designed the curriculum used by the trainers and students. The online portal is the first training platform of its kind and now has fans and visitors from all over the world.
It all began with the CNC machining school in the San Quentin prison. The Titan knows first-hand that the American prison system could be doing a much better job. Many former inmates stated they found it difficult to resume their life in society and to find work. In order to offer the prisoners a new perspective and to train them, an entire workshop, including state-of-the-art equipment, was built based on his ideas. The concept was a complete success, as you can see in the video below.
Collaboration with Blaser Swisslube
Titan has made it his mission to promote training in the machining industry in the United States. Titans of CNC and Blaser Swisslube have been working together for almost two years now. In addition to sponsors like Autodesk, Haas and Kennametal, Blaser supports the Titans of CNC Academy's free learning platform. Furthermore, Titan is one of our metalworking fluid test users – a symbiotic collaboration. In January 2016, the time had come for Titan and his crew to pay us a visit.
See the film about Titans' 2022 visit at Blaser Swisslube, Switzerland here.
Titans of CNC Academy – The Free Training Platform
You can find a number of different learning modules in the fields of programming, tool optimization and metalworking fluid handling on the Academy website. The purpose of the platform is to enable interested parties to develop and learn new things. His followers include both machining specialists and students.
Titans of CNC Academy: http://academy.titansofcnc.com
Metalworking fluids (Coolant 101): http://academy.titansofcnc.com/video/coolant-101-intro
Short interview with Titan Gilroy
Why do you use Blaser coolant?
"I have used Blaser off and on for 22 years and have great memories from when I first started in this trade. I used to have to care of the coolant, the older BlasoCut had a vanilla / almond smell that always reminded me of the smell of Play-doh 🙂 Years later after leaving that company, I would smell play-doh somewhere and it would remind me of the coolant and first shop that started me off in this Amazing trade."
What does the Blaser coolant and service offers you, what others can't?
"As a top aerospace manufacturer, I have now used Oemeta, Hangsterfers, QualiChem and others in an attempt to expand tool life in titanium, inconel & monel… Once, I tried Vasco 7000, I was hooked as I experienced 30% more tool life, immediately across the board. Since then, I was honored to be a beta test site for the new Blaser Synergy 735. As you can imagine, I fell in love… This coolant is an absolute game changer. I get amazing tool life in all super alloys and it is perfectly clear in color. My team loves it, I love it and have now switched all 17 of my CNC Machines to Synergy 735. Best coolant in the entire world, Period :-)"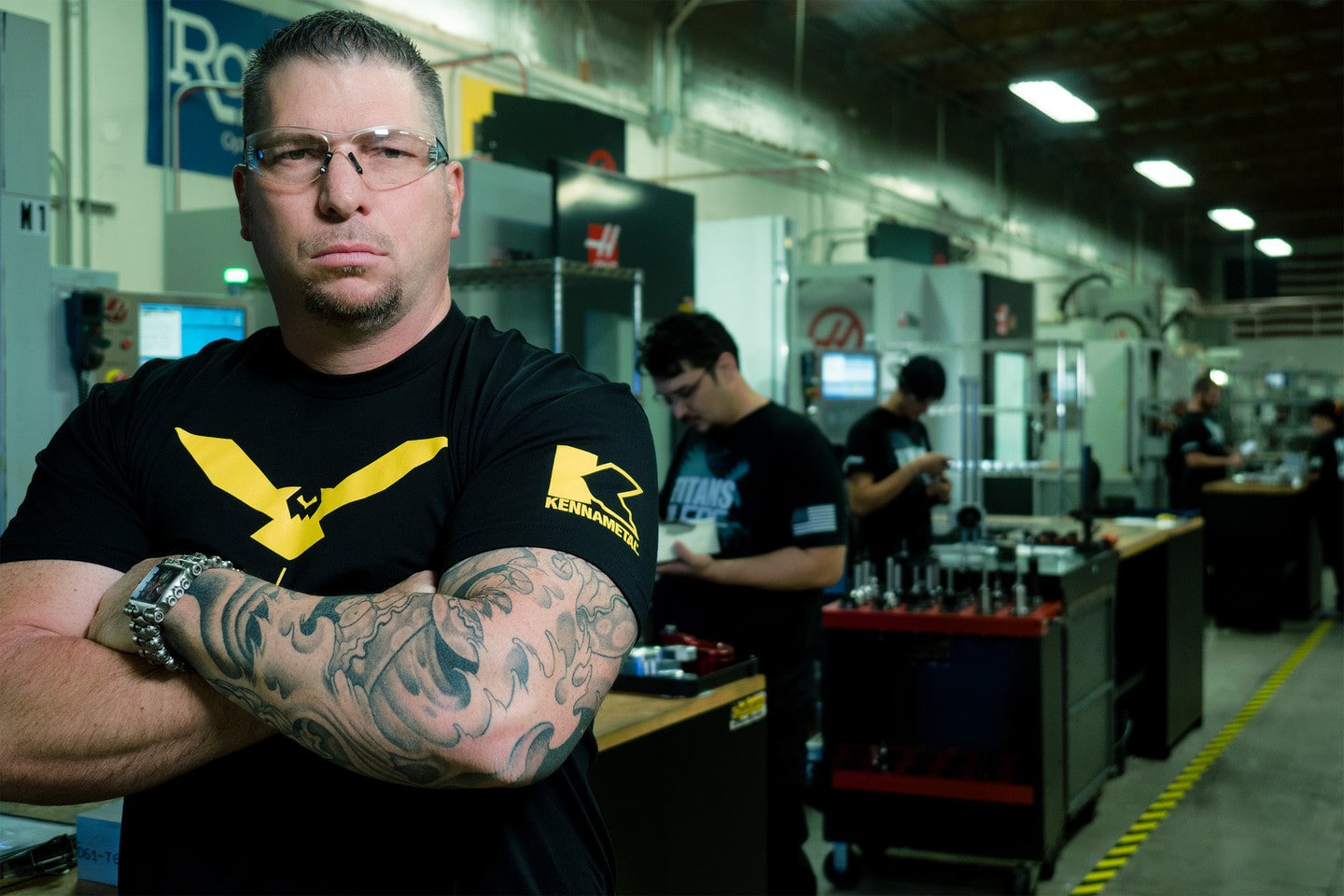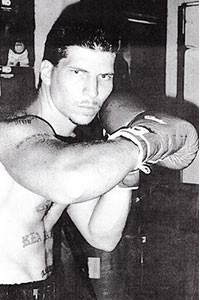 Titan's career has been remarkable. During his time in school, he realized he had a talent for boxing and was discovered by a local boxing coach after graduating in 1988. After winning 35 amateur fights, he moved to Las Vegas in 1991 to begin a professional career. But before he could even compete in his first professional match, he got into a fight at a night club, where he seriously injured two men. The following three years were spent in prison. In order to escape the vicious circle and start a new life, he retired from boxing and moved to Northern California with his family.
There, he accepted a position with Zinola Manufacturing, a small machine shop. That step was the beginning of an important phase of life for Titan. His passion for machining grew with each passing day. He volunteered to do overtime and attended evening courses at the National Tooling and Machining Association. His boss quickly noticed his new employee's talent for machining. Within a year, Titan became chief programmer and master mechanic.
In 2005, Titan and a colleague decided to open their own CNC shop: Titan Engineering. He worked day and night to manage his deadlines, and his hard work paid off. In just 3 years, Titan built his company to house 20 CNC Machines and employ 55 employees. He won key accounts to manufacture highly complex parts for the aerospace industry and machine submersibles.