Mixing of metalworking fluids: perfect concentration ensures stable emulsion
No matter whether the emulsion is mixed manually or with automatic mixing equipment: Either way, a precise concentration is key for a stable emulsion and optimized lubrication
An ideal water quality is a prerequisite for the mixing of metalworking fluids. Once the water quality is evaluated and – if necessary – improved, the mixing process can start.
Determining the concentration
The typical concentration lies between 3 and 15%. A lot of know-how and experience is needed to determine a recommended concentration as accurately as possible. In order to do just that, the Blaser experts evaluate all production processes, tools and materials in detail.
It is important that the mixing process is performed in a correct way to ensure a stable emulsion with finely dispersed oil droplets. The mixing can either be done automatically or manually.
Jetmix ensures best results
The easiest and most precise option is the automatic mixing. By using automatic equipment such as the Blaser Swisslube Jetmix or Mini-Jetmix, the best results can be achieved. The automatic mixing equipment from Blaser maintains a constant concentration, and a specially shaped nozzle creates shockwaves that keep the emulsion droplets small to form a finely dispersed emulsion. It is important to ensure that the emulsion cannot enter the drinking water system – that can be guaranteed with the installation of a backflush valve.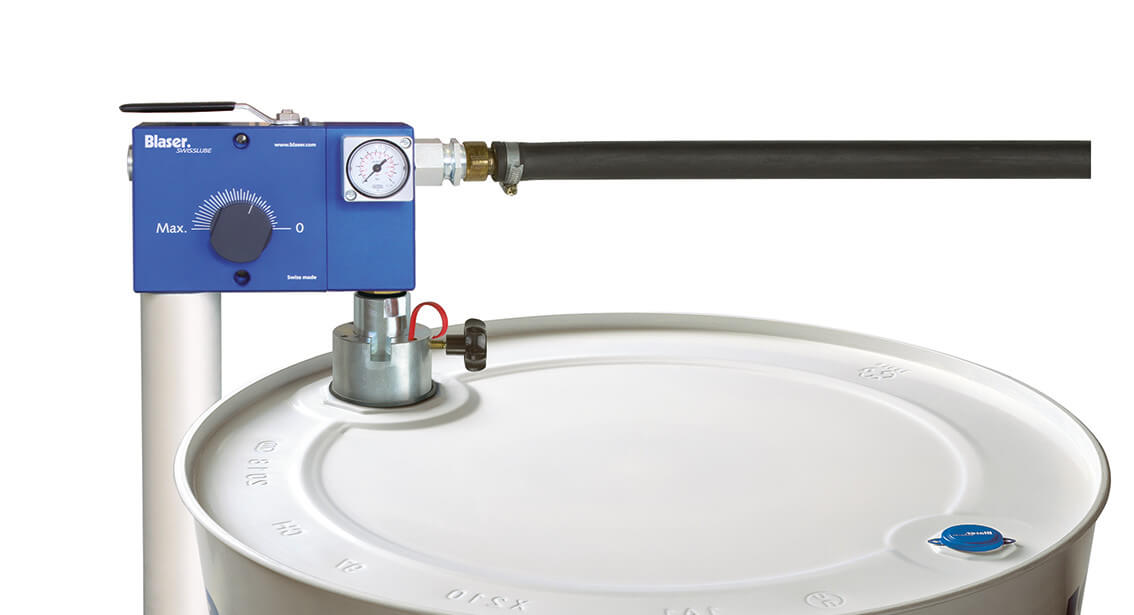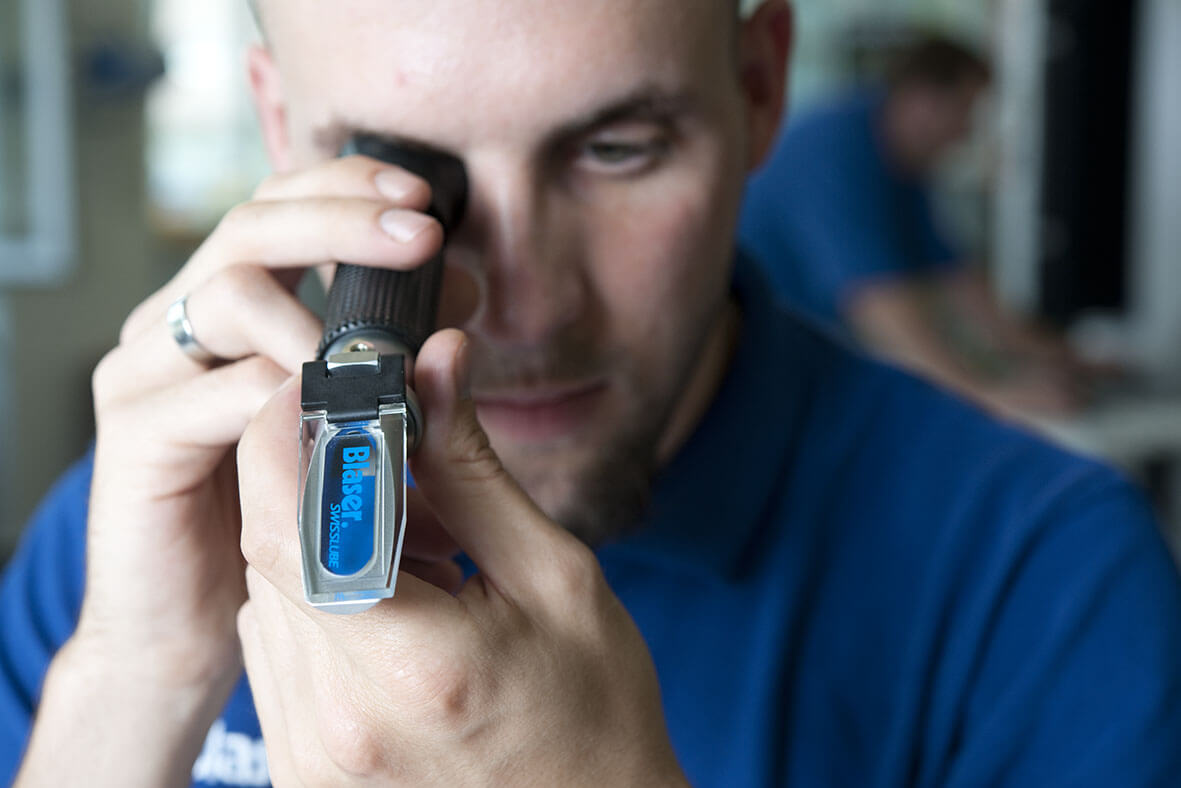 Manual mixing: keep stirring!
If the emulsion is mixed manually, it is crucial to always add the concentrate to the water while stirring. The concentration must be checked with a refractometer, which measures the content of a solution by the refraction of light.
In fact, even if the emulsion is mixed automatically and the unit has preselected concentration scales, it is recommended to double-check the concentration with a refractometer. Please note that the product-specific refractometer factor must be taken into consideration. The real concentration can be calculated by multiplying the refractometer reading in %brix with the refractometer factor. The refractometer factor of each coolant can be found on the product-specific data sheets.
Once the concentration is ideal, the emulsion can be used for the production processes. Only a perfect concentration ensures that the emulsion remains stable and provides optimized lubrication and heat transfer during machining.