Three times longer sump life significantly saves costs
Headquarters of IG EVEARTH located in Kariya city, Aichi Japan, the area famous for its automotive industry
Unstable coolant and unpleasant odors in the shop were the main concerns of the manufacturing team from IG EVEARTH when visiting the Blaser Swisslube stand at JIMTOF. After a thorough analysis of the situation, the experts at Blaser recommended switching to Synergy 915, which not only solved the air quality problems but also reduced coolant costs and downtime for maintenance.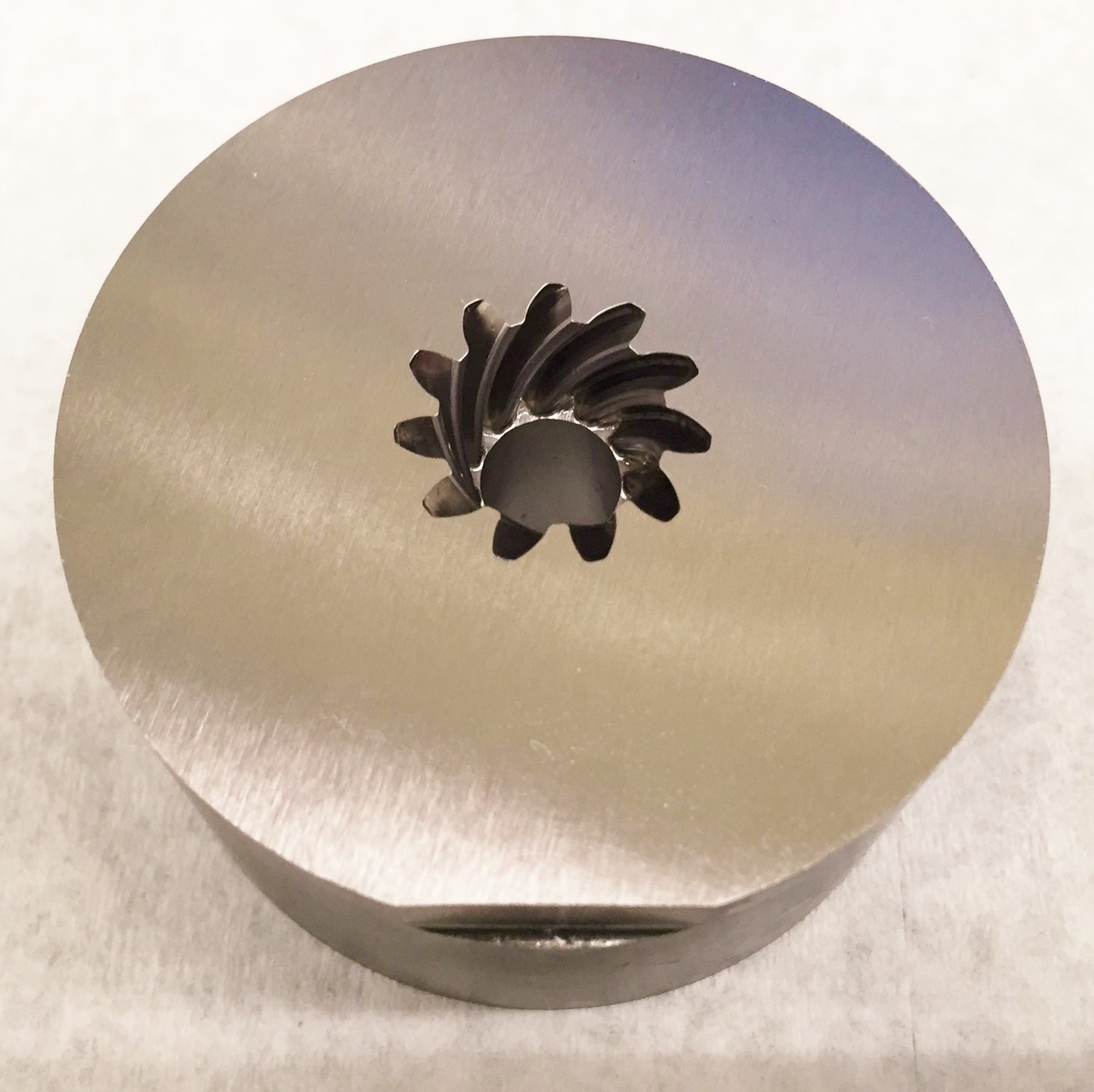 IG EVEARTH manufactures high quality mold components for automotive
The company IG EVEARTH was established in 1960. Its business is based on two main pillars: metal molding for automobile parts and manufacturing parts for prototypes in development. The company's corporate mission is to satisfy customers and employees through high-tech manufacturing of automobile parts. The perfect metalworking fluid should be a first step in this process.
Getting to the bottom of the unpleasant smell
Mr. Masato Yoshino, a director at IG EVEARTH, says: "We were very aware of the problem of the nasty smell that our previous coolant emitted in our workshops." When Mr. Yoshino visited JIMTOF 2018 with young leaders and associates from the manufacturing department, he made a point to visit the Blaser booth to talk about this problem.
A few days later, an applications expert from Blaser visited IG EVEARTH and joined a project team together with one of the manufacturing team leaders who visited JIMTOF. The next step was to conduct a comprehensive analysis of the situation on the shop floor. This included review of the relevant CNC machines and materials, as well as specific cutting conditions and unique environmental factors like water quality. This information was considered together with IG EVEARTH's specific improvement goals. After a thorough review, the team decided to test Synergy 915 coolant on two machines, one machining center and one lathe, in the headquarter production facility.
The importance of a stable concentration
Blaser also held a seminar on coolant maintenance for employees of IG EVEARTH. It was during training that the experts from Blaser learned the machine operators and technicians initially believed that the more concentrated the coolant was, the more stable it would be. However it is not necessarily a good thing for the coolant to be highly concentrated, and a high level of concentrate in the sump increases consumption and cost. During the seminar, the manufacturing team learned how to properly mix metalworking fluids, check the concentration level and maintain a stable emulsion to reduce overall cost and maintenance time.
Three times longer sump life significantly saves costs
Before the analysis and trial with Blaser, IG EVEARTH had to completely replace coolant every time they stopped production for a holiday shutdown. The test with Synergy 915 showed that a high-quality metalworking fluid backed by appropriate maintenance could in fact remain stable even when production stopped during longer summer holidays. IG EVEARTH saved both time and money through lower consumption of coolant, and by reducing the frequency of coolant change from three time per year to one time annually.
"We decided to switch to Synergy 915 on all our 25 machines in the headquarter factory, because we realized that we could save costs despite the fact that the price per liter for the new cutting fluid is higher," says Mr. Yoshino. As a result, not only thanks to the improved coolant stability, but also thanks to less top-up needed and a significant reduction of production downtime, IG EVEARTH managed to save about JPY 5,000,000 ($47,000 US) per year. Convinced by Blaser's holistic approach of treating the coolant as a key success factor, they also started using Synergy 915 in nine high-speed machining centers in their precision machining factory, achieving additional cost savings of JPY 2,000,000 ($19,000 US) a year.
In sum, the change of the metalworking fluid was a big success for Mr. Yoshino: "Our team was convinced by the know-how of the Blaser Swisslube expert, and mutual trust was built through meetings and discussions. The project resulted in cost savings for our company, and we were able to train our staff on the importance of the right coolant, correctly used and monitored. We look forward to our continued collaboration with Blaser Swisslube."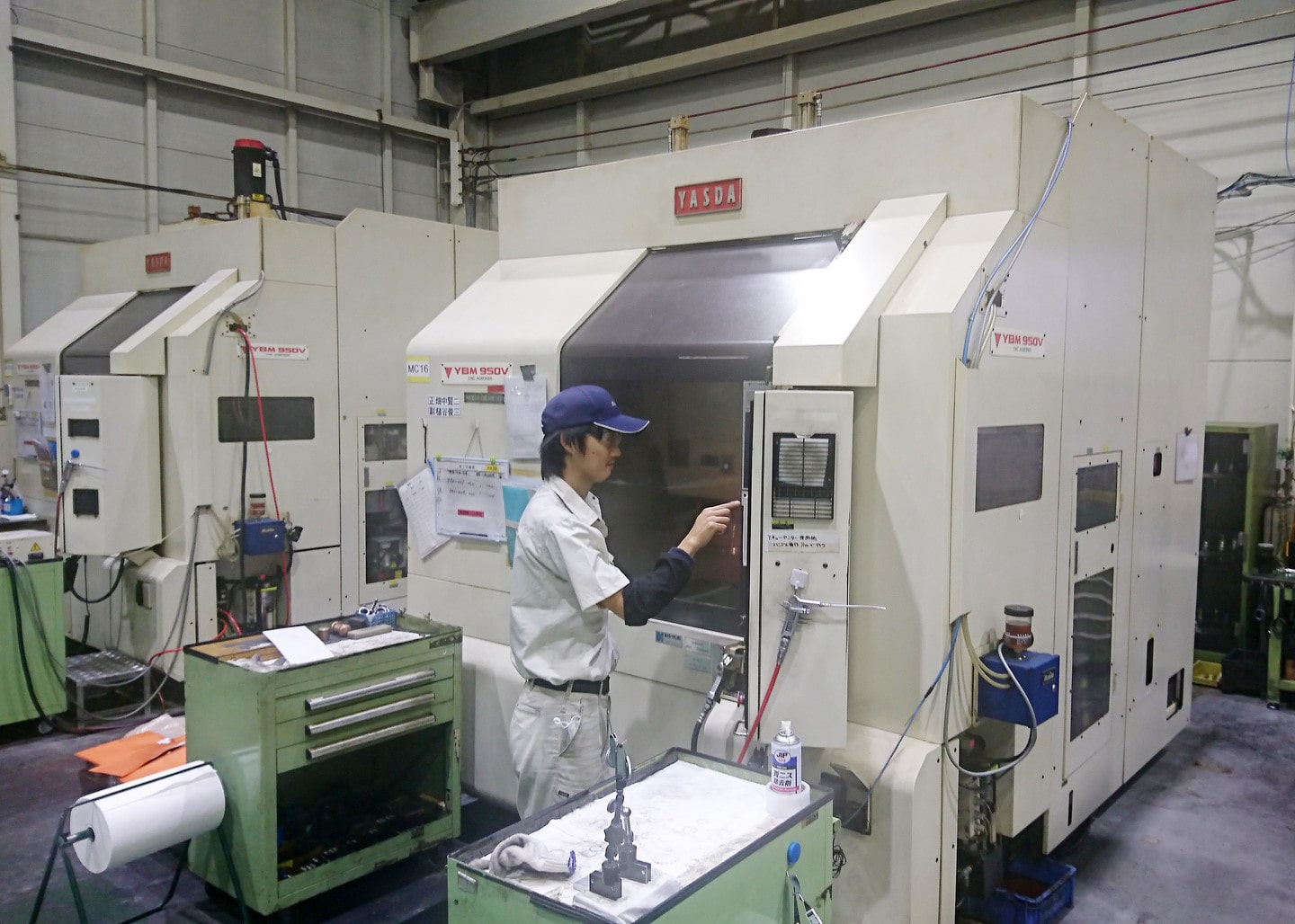 Convinced of the results in the headquarter production factory, IG EVEARTH also switched the machines in theprecision machining factory to Synergy 915
Learn more about our Liquid Tool and contact us today!