26 percent longer tool life
Company building in Fulenbach, Switzerland
The specialists at Ramseier Werkzeugbau found themselves struggling with short tool life. This was because the coolant used was not able to efficiently dissipate the heat generated during turning processes. Series production was switched to B-Cool 9665 in cooperation with Blaser Swisslube. This not only extended tool life by 26 percent, but also reduced overall costs, increased productivity, optimized machine cleanliness and eliminated skin problems among employees.
Based in Fulenbach in the canton of Solothurn, E. Ramseier AG, is active in the areas of tool manufacturing, mold design and plant engineering. It particularly specializes in the design and manufacture of perforating, pressing, bending, follow-up cutting tools and plastic injection molds. Ramseier Werkzeugbau has a versatile fleet of CNC turning and grinding machines, stamp grinding machines, surface grinding machines, wire erosion machines and many more. Thanks to its many years of experience in design and production, Ramseier Werkzeugbau enjoys the trust of well-known companies from all areas of the metalworking industry.
Initial talks between Ramseier Werkzeugbau and Blaser Swisslube took place in 2017. The problem encountered by production managers at Ramseier was that extreme heat was generated during turning operations such as roughing or parting and grooving that could not be dissipated by the coolant used. As a result, neither the tool life nor the cutting values achieved were satisfactory. In addition to the main goal of increasing tool life, the aim was also to improve machine cleanliness and human compatibility because machine operators have experienced skin problems in the past.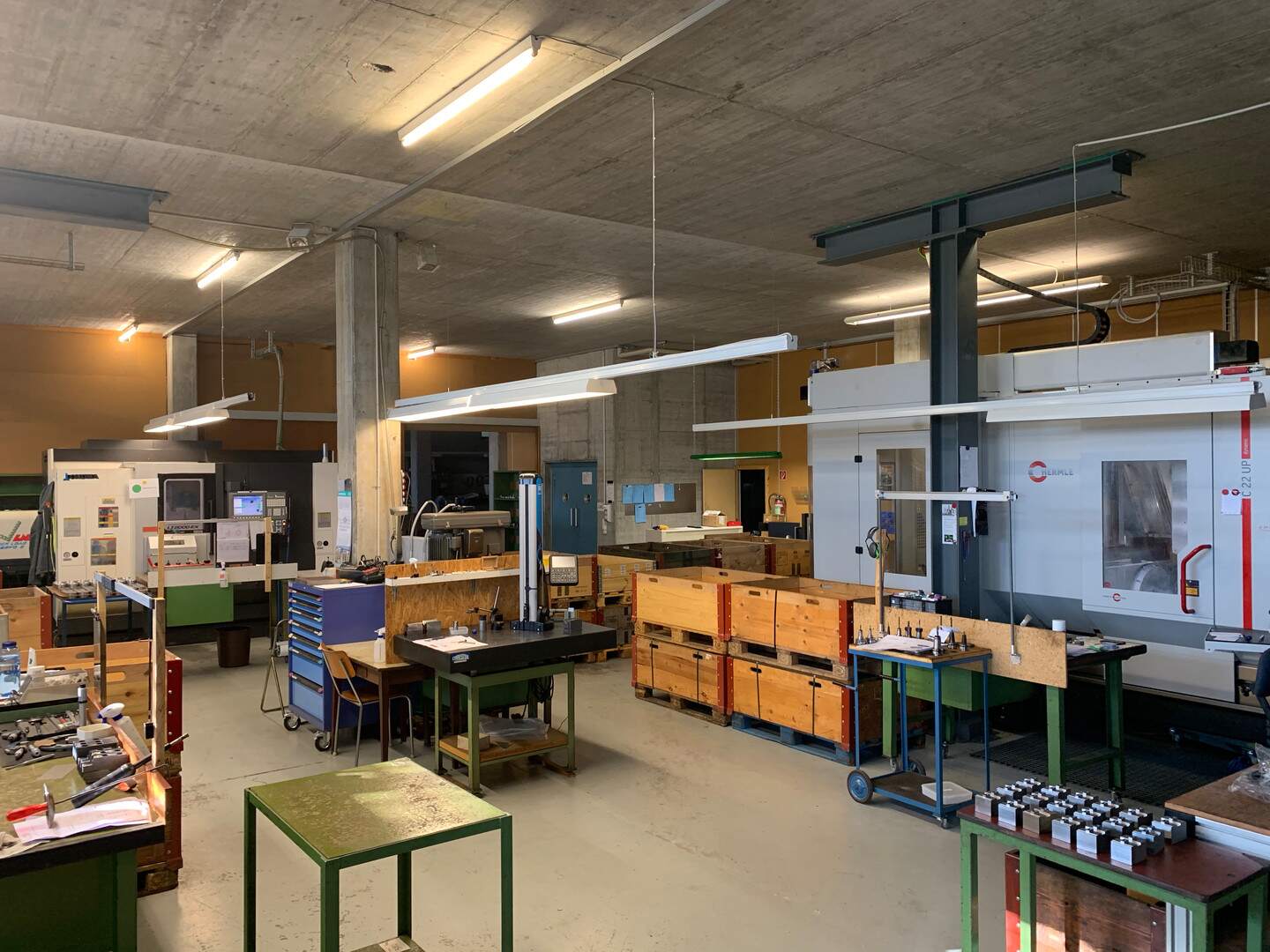 Milan Golubovic, Head of Series Production at Ramseier Werkzeugbau, knew Blaser Swisslube application engineer Marco Frey from a previous collaboration with a metal cutting company. He was also familiar with the Blaser B-Cool 9665 coolant from his previous job and was always satisfied with the coolant's performance.
Together, Marco Frey and Milan Golubovic analyzed the situation at Production in Ramseier Werkzeugbau. The various processes were examined, tools, machines and materials were inspected. "We need to take a holistic view of all details to ensure we choose the best possible coolant. If the coolant is ideally matched and maintained for all processes, it becomes a liquid tool and increases efficiency and productivity," emphasizes Marco Frey.
In the case of Ramseier Werkzeugbau, B-Cool 9665 was the obvious choice. Frey: "The product is characterized by very good cutting performance at a high speed and dissipates the heat very effectively. This has a positive impact on tool life." B-Cool 9665 is a coolant containing mineral oil that has good resistance to the growth of microorganisms and ensures clean machines and low top-up rates.
Tool life: an increase of 26 percent
December 2017 marked the start of the changeover in coolant in batch production at Ramseier Werkzeugbau. Under the constant supervision of the experts from Blaser, the process took six months and led to excellent results: Tool life was increased by an impressive 26 percent. Both the tool and coolant costs have been significantly reduced for all the relevant processes and the tools used. In addition, thanks to the optimal rinsing behavior, the machines also remained clean and skin irritation issues were completely eliminated.
"We not only achieved our goals, but actually exceeded them. I was particularly impressed with Blaser Swisslube's services. These include monitoring, expert advice and short response times," summarizes a satisfied Milan Golubovic.
Would you like to get more out of your production process? Get in touch with us!