Coolant service life of more than 15 years thanks to the Blaser bio-concept
Swiss metalworking fluid specialist Blaser Swisslube is known for sustainable and effective coolant solutions. Pfiffner Messwandler AG has successfully used Blasocut BC 25 MD without interruption for over 15 years. Sustainability that pays off.
The Blasocut product line with its unique bio concept has been part of Blaser Swisslube's product portfolio for over 45 years. The Blasocut products contain no bactericides of any kind and are characterized by outstanding human compatibility and environmental friendliness. Thanks to their composition, they are designed for natural colonization by the water bacteria pseudomonas oleovorans (referred to as "primary bacteria"). This harmless waterborne bacterium is found across the globe in drinking water and acts as a natural stabilizer as it were. It leaves no space for the unwanted bacteria to grow and spread within the coolant. This results in a biological balance without any risk to health or destabilization of the coolant.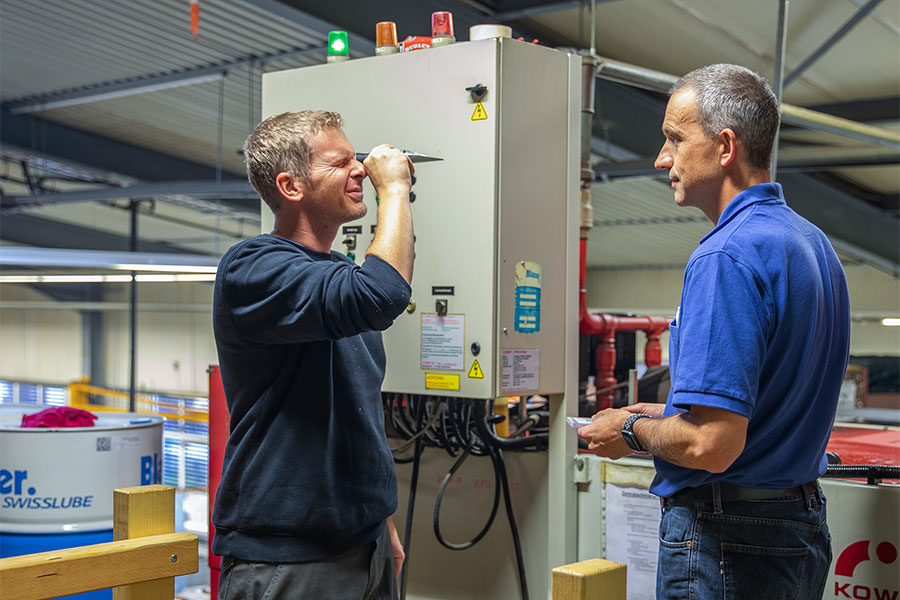 Refractometer measurement by the customer.
A sustainable coolant solution tailored to customer requirements
"The central system at Pfiffner in Hirschthal was filled with Blasocut BC 25 MD by my predecessor in December 2005," explains Marco Frey, the responsible application engineer. Pfiffner Messwandler AG is an industrial company that manufactures products for electricity suppliers and industrial companies. At the site in Hirschthal in the canton of Aargau, machining is carried out on materials ranging from aluminum to steel and copper. Blasocut BC 25 MD is optimally tailored to Pfiffner's production conditions and customer requirements.
Maintenance and monitoring for the emulsion
A sample of the coolant is taken every three months to monitor the emulsion. This is then sent to the customer service laboratory of Blaser Swisslube in Hasle-Rüegsau. In the Blaser Lab, nitrite and sulfate levels, conductivity and other measurement values are determined. "In all these years of taking samples for Pfiffner, we have always obtained optimal values for these measurements," explains Manuel Schläppi, Head of Customer Service at Blaser Swisslube.
The concentration of coolant is checked on site by an employee every one to two weeks. "Care and maintenance are very important. In addition to this, the system is automatically simulated using a level sensor. Once a year, the machines and the chip conveyors are thoroughly cleaned," explains Reto Heiz, responsible for planning of mechanical production at Pfiffner. Coolant care and maintenance measures have guaranteed a stable process since 2005.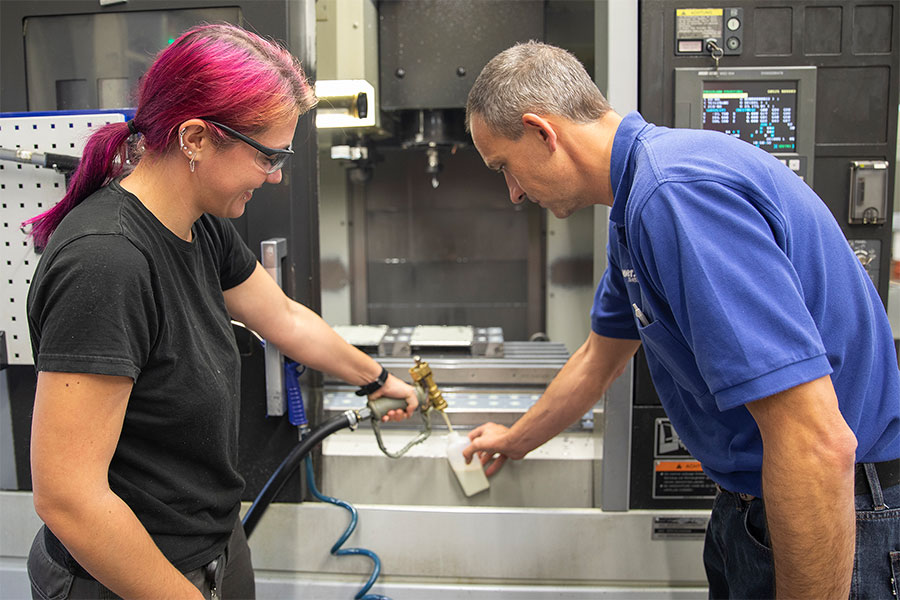 Taking the coolant sample at the machine directly.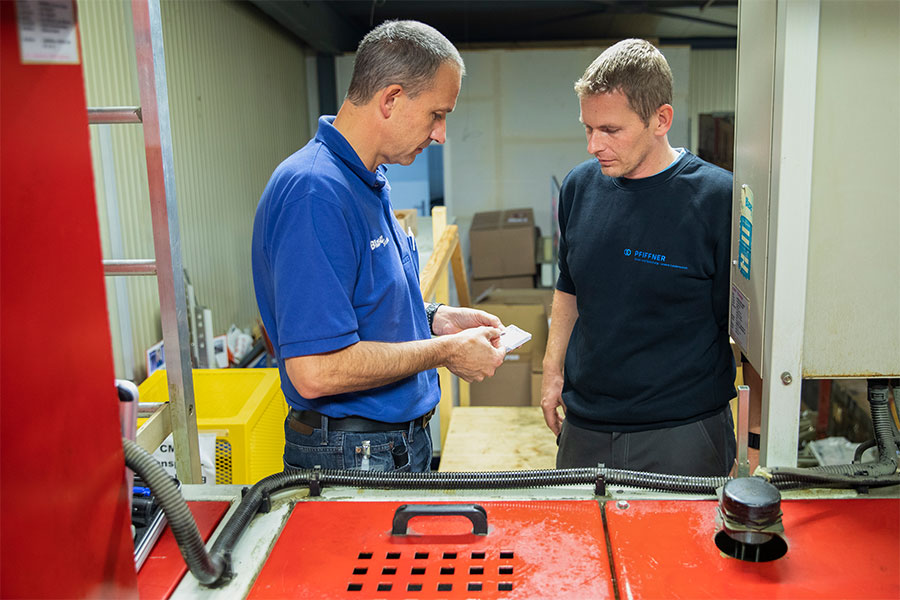 pH measurement by Blaser field staff.
What the future will bring
The coolant has functioned reliably for over 15 years without interruption and to the customer's complete satisfaction. "Change something? No way! Why would we? Here's to another 15 years of service life. I'm quite happy for things to continue as they are," smiles Reto Heiz.