Wittenstein scores a success with bactericide-free Blaser metalworking fluid
Precise analysis of the manufacturing processes, constructive, solution-oriented discussions, and dedicated teamwork enabled Swiss precision manufacturer Wittenstein AG to increase productivity step-by-step, in cooperation with the metalworking fluid specialists at Blaser Swisslube. The bactericide-free metalworking fluid B-Cool GR 620 put an end to the skin problems experienced by employees in rack and pinion production. Vasco 6000 succeeded in putting aside the previously prevailing stability problems in the production of circulating beams. The future is constructive: Wittenstein aims to digitize metalworking fluid management in cooperation with Blaser Swisslube.
Located in Grüsch, Switzerland, Wittenstein AG has been offering high-precision drives, controllers, regulators, and complete mechatronic systems from WITTENSTEIN SE for areas where maximum precision is key. The products are highly innovative and have an assured future. Employing more than 2,700 people, WITTENSTEIN SE is a global technology and quality leader that keeps setting new standards in terms of technical and economic efficiency. Rack and pinions for international use and planetary gear carriers for gearbox assembly in Germany are manufactured at the Grüsch plant in the canton of Graubünden.
In 2019, those responsible at Wittenstein AG sought discussions with the metalworking fluid experts from Blaser Swisslube at Prodex in Basel, the leading Swiss trade show for machine tools. They discussed specific problems in the production of rack and pinion. "After we struggled with foam problems over a number of years, leading us to switch the metalworking fluid, the new product from a Blaser competitor caused severe skin irritations among employees. We consulted Swiss accident insurance company SUVA, which recommended that we use a bactericide-free metalworking fluid," recalls Wittenstein's Head of Technology Aldin Banovi.
Oliver Kössel, Managing Director of WITTENSTEIN AG, adds: "Our talks with Blaser centered on bactericide-free alternatives, which marked the start of an intensive exchange with Blaser's sales department and laboratory staff. This resulted in an excellent, constructive process in which Blaser also involved the machine manufacturers, discussing ingredients and offering concrete suggestions. The focus was always on solving the problem."
A Blaser metalworking fluid was used in the first trial, however this resulted in foaming, residues, and tramp oil entering the system. "We were forced to use additives to counter these effects, which was not ideal. That's why we kept looking for a solution together," explains Oliver Kössel.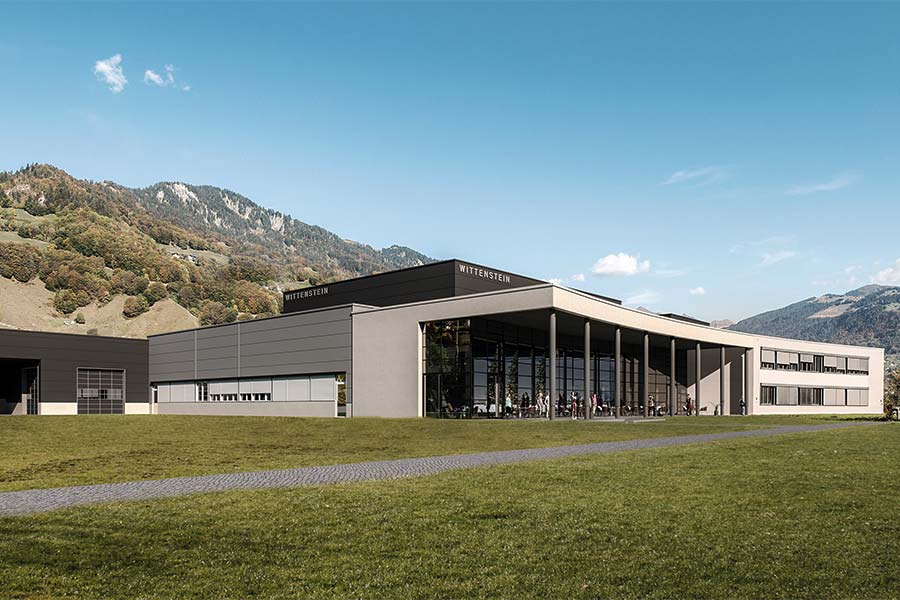 Wittenstein visualization of the exterior in Grüsch, Switzerland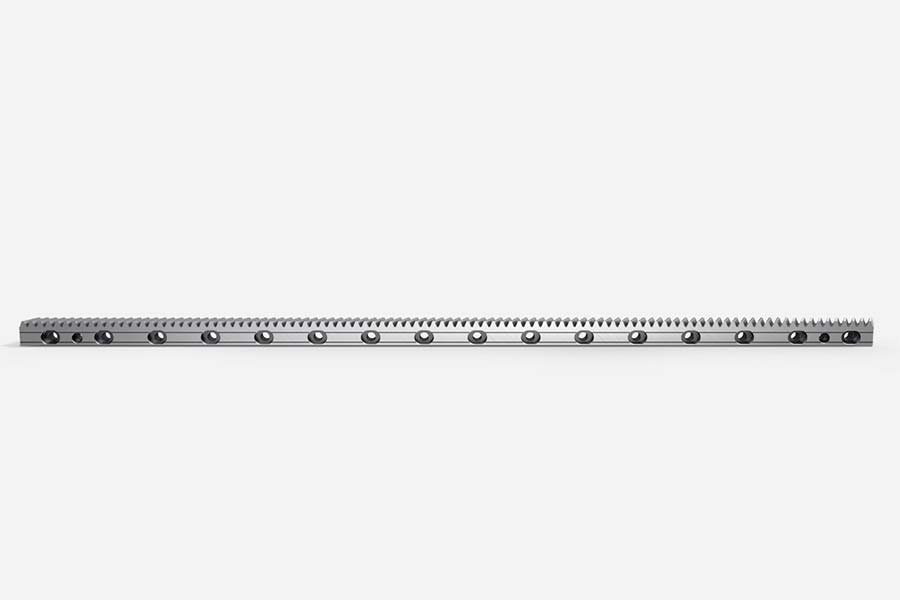 Prioritizing human compatibility
Blaser technical sales advisor Philipp Kopp: "The customer's openness to bactericide-free products in grinding operations opened the door to
B-Cool GR 620, a water-miscible metalworking fluid that performs as well as any synthetic product." This metalworking fluid features impressive high grinding performance and workpiece quality, excellent rinsing behavior, easy cleaning, and no foaming. "This means that the B-Cool GR 620 is also ideal for high-pressure systems," says Philipp Kopp. Because the product is free of bactericides, boron, formaldehyde, chlorinated substances, and sulfurous-containing EP additives, it also features excellent human compatibility.
B-Cool GR 620 was carefully examined during a six-month test phase that started in October 2020. Aldin Banovi, Head of Technology at Wittenstein explains: "The test phase quickly proved that we had found the right product: There was a significant reduction in foaming. Skin irritations became a thing of the past from one day to the next. That's why we decided to switch completely to this metalworking fluid." In 2021, Blaser held training courses at Wittenstein to train the machine operators and those in charge in the correct use of the metalworking fluid.
Fighting fungal infestation
The close cooperation between Wittenstein and Blaser Swisslube also bore fruit in the fully automated production of circulating beams. The lubricant previously used was regularly subject to fungal infestation, causing the product and thus the entire process to be unstable. "Following the positive experiences in rack and pinion production, we discussed our problems with tools and milling cutters in the production of circulating beams with our partners at Blaser. Our aim was to find a more stable solution," reports Aldin Banovi. Having analyzed the production processes, the Blaser experts recommended using Vasco 6000, a robust, resilient, and stable universal product with a long service life. The water-miscible, mineral oil-, boron-, and chlorine-free metalworking fluid based on ester oil is ideal for general to difficult heavy-duty metal removal of cast iron, steel, cast aluminum alloys, titanium, and nickel-based alloys. Vasco 6000 convinced across the board during a test phase. Aldin: "We have achieved better shelf life and now have the stability problems under control."
Accuracy is key in the collaboration between Wittenstein and Blaser: "Working together with the Blaser specialists enabled us to gradually improve the processes. We can now produce in multiple shifts without any problems and have a human-compatible metalworking fluid," emphasizes Aldin Banovi. The plan is to further intensify successful cooperation in the coming years, as the company is considering introducing digital management of metalworking fluids. Aldin: "Changing the metalworking fluid is a time-consuming process. What's more is that it's difficult to get the concentration 100 percent correct every time by hand. To increase efficiency in this area and to ensure we always have the best possible metalworking fluid, we are considering a digital solution. Blaser is our ideal partner in this endeavor."