Complete process optimization with your coolant partner Blaser Swisslube
Discussion of Simon Balz from Blaser Swisslube and Mirko Laubscher from Laubscher
More than just a coolant supplier – for its customer Laubscher Präzision AG, Blaser Swisslube reproduced and optimized the entire production process in its in-house technology center. The results are convincing: a reduced cycle time of over 16% and an extended tool life of about 15%.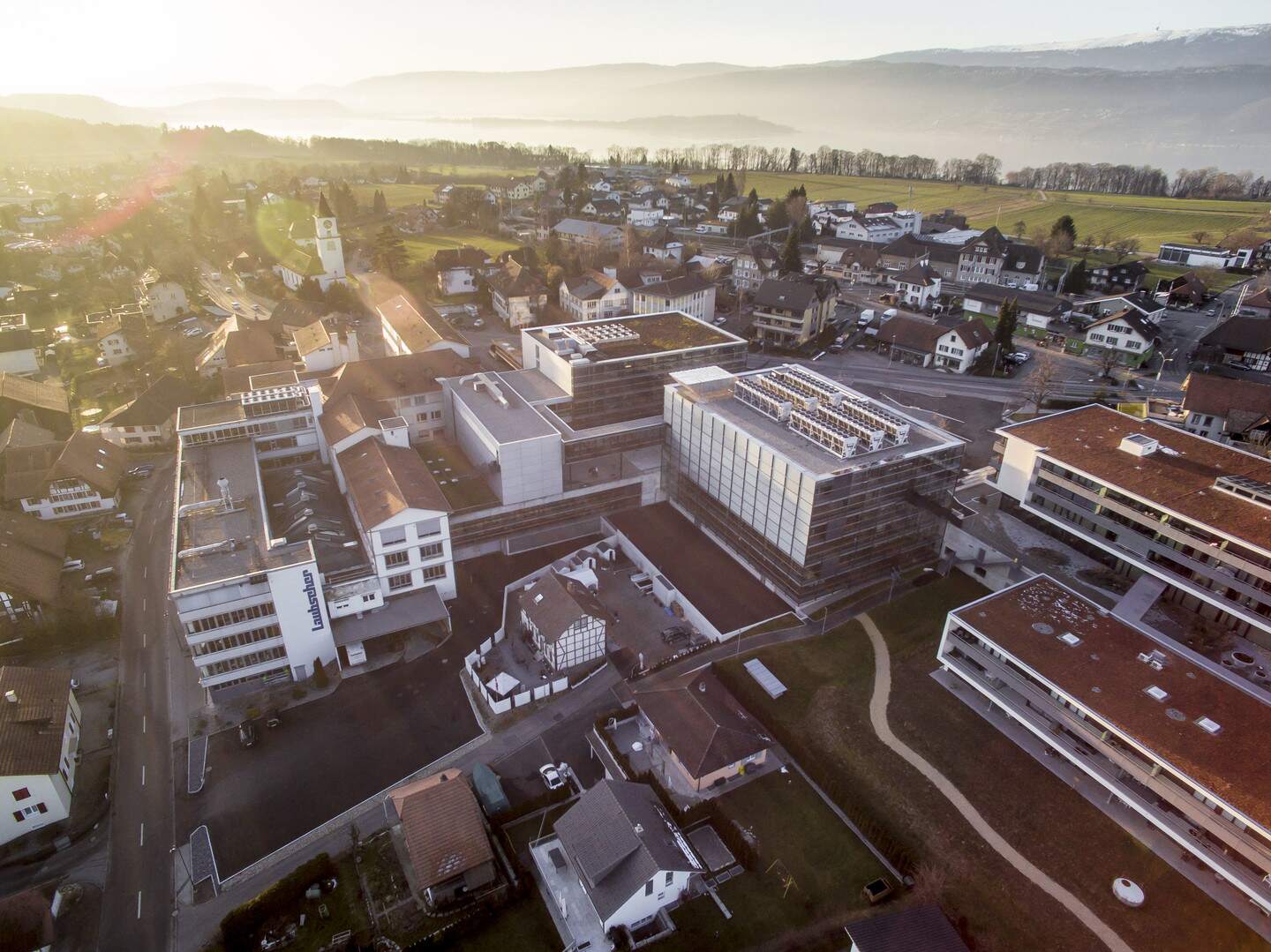 Laubscher Präzision in Switzerland
The collaborative project began in 2016. Blaser Swisslube's goal was to rebuild an existing production process with a Pfiffner rotary transfer machine in its in-house technology center and optimize it step by step. Assessing the machining strategy and tools was just as much a part of the process as the choice of the ideal metalworking fluid. "In our technology center, we can not only test newly developed metalworking fluids extensively, but also simulate our clients' processes. We have to remember that factors such as machinery, strategy, tools, materials and coolants are decisive influences on the machining process", explains Christoph Wüthrich, head of Blaser Swisslube's technology center.
Industry: Medical technologies
Manufacture of: Precision-turned parts
Operation: Various – milling, drilling, turning, sawing, etc.
Material: Inox 1.4305
Machinery type: Pfiffner rotary transfer machine
In order to produce precision-turned parts, Laubscher Präzision AG has multiple Pfiffner rotary transfer machines in use. "We wanted to take a look at the entire process with our coolant partner, Blaser Swisslube, to have a more productive process", says Mirko Laubscher of Laubscher AG. An improvement of the soft factors, such as low foam, transparency of the cutting oil and reduction of the oil mist was equally important to Laubscher.
Throughout the entire test phase in the Blaser Swisslube technology center, tools and coolants were tested and process steps were analyzed and optimized. "We took our time to test each parameter individually so that we could improve the production process sustainably", explains Simon Sakica, Application Engineer at Blaser Swisslube. "Furthermore we replaced a universal cutting oil with a transparent, latest-generation, high-performance cutting oil", Sakica adds. Laubscher oversaw and supervised the project's development. This included regular meetings and visits at Blaser Swisslube.
The 1.5 years invested in research were well spent. The cycle time dropped by more than 16%. The optimization of the production process saved the client two stations. And tool life increased about 15% thanks to the adapted choice of tools. "Extremely satisfying project results through and through, fulfilling our every expectation. We're excited about implementing the changes in our production," Mirko Laubscher of Laubscher AG concludes. A positive experience for Blaser Swisslube as well. "We were able to provide a measurable added value to the production process via these optimizations. Blaser Swisslube's cutting oil, Blasomill GT 22, has convinced everyone with its transparency, low foam and reduced oil mist. It's an ideal solution for Laubscher's needs", Simon Sakica adds.
The Liquid Tool by Blaser Swisslube
This project made quite clear that factors such as productivity, economic efficiency and machining quality strongly depend on the choice and quality of the metalworking fluid and know-how of the machining specialists. In addition to the coolant, it's Blaser's expert knowledge in the areas of sales, research and development, technology and customer service that solidify their status as an excellent partner. This professional competence transforms a metalworking fluid into a Liquid Tool, a solution that is tailored to the partner's specific needs.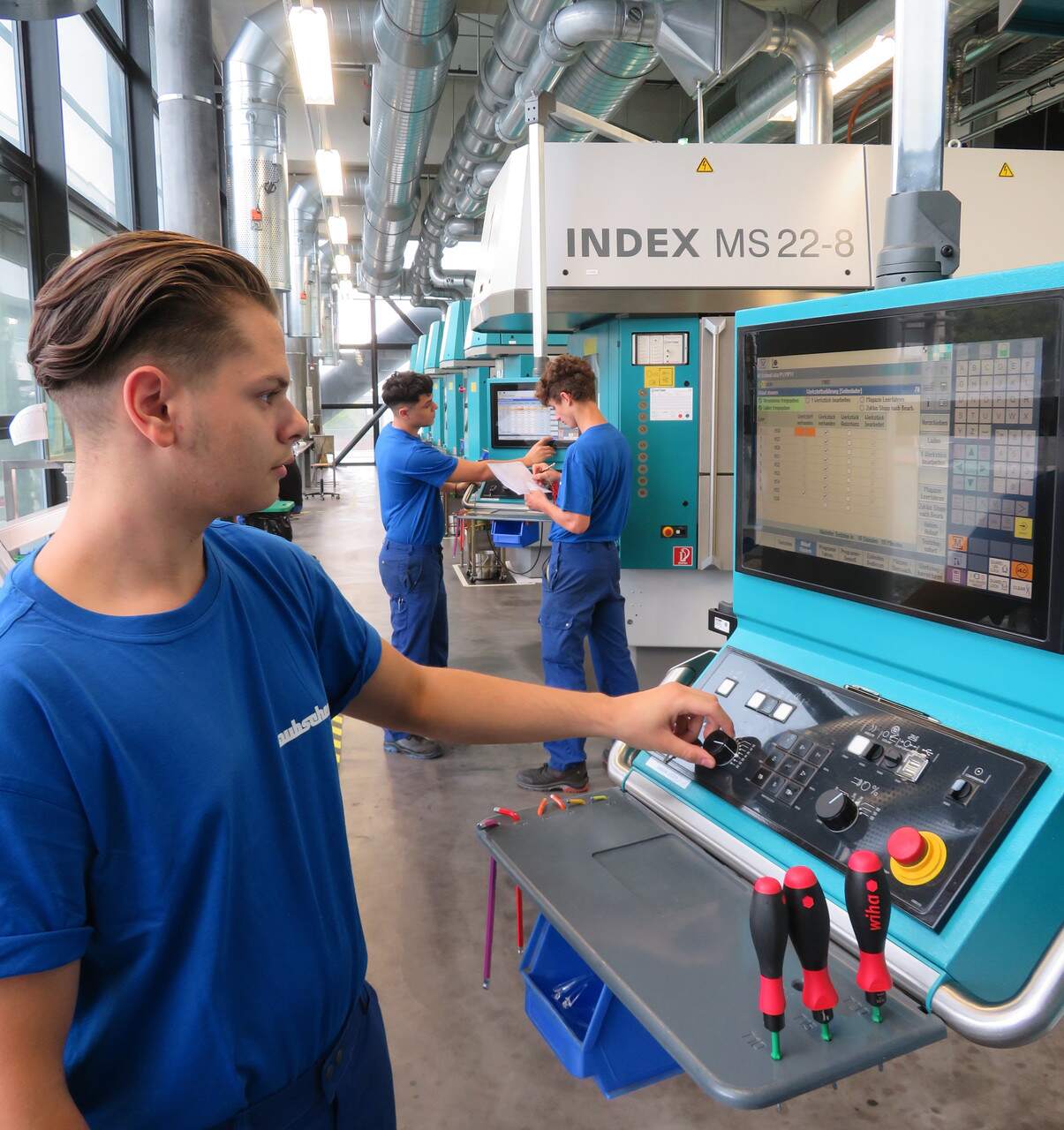 View of the Shopfloor at Laubscher
Let us show you how we can improve your production process with the Liquid Tool!