Vascomill CSF 35 – optimizing a hobbing process at its best
View of the Production site JinMyeong PowerTech in Korea
JinMyeong PowerTech experienced the leverage effect of the optimal cutting oil. They were able to reduce tool costs by 25 percent with the Vascomill CSF 35.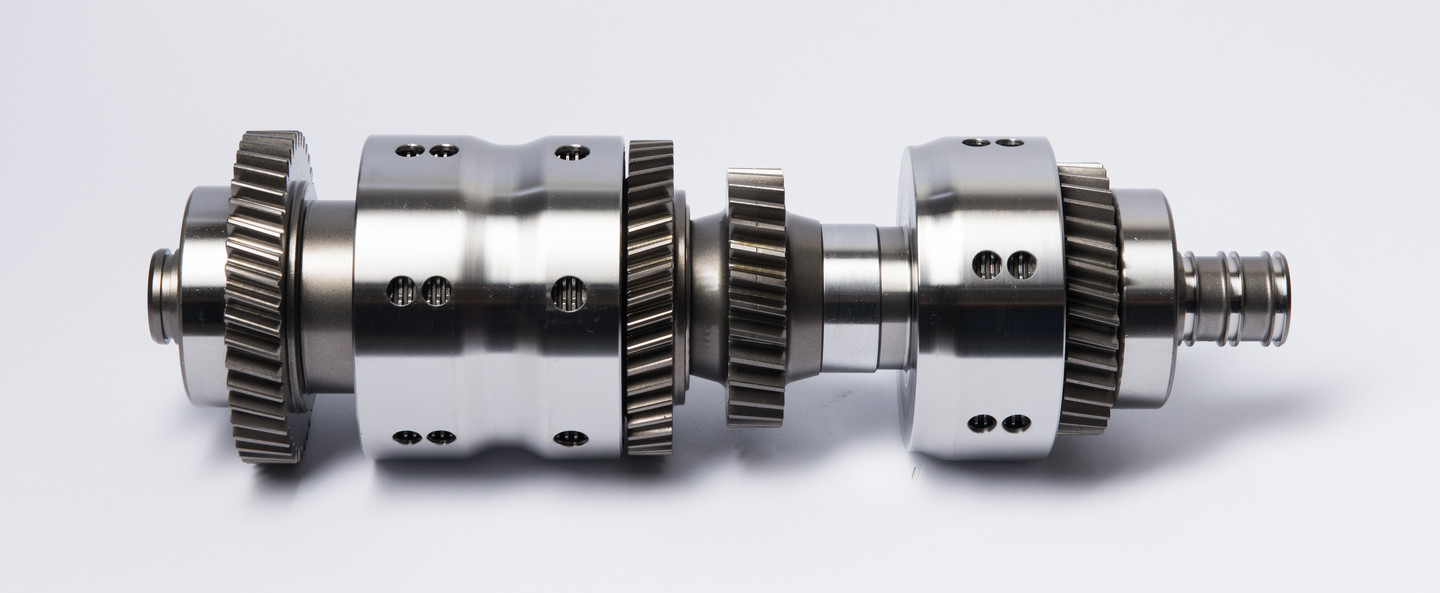 Produced powertrain part at JinMyeong Power-Tech
JinMyeong PowerTech is a start-up company that produces powertrains – a core component for the agricultural machinery. They offer a variety of products in low volume and did not pay much attention to the importance of coolant and cost savings.
Yoon Dong-seop, Director of the facility at JinMyeong PowerTech knows Lee Won-Ho, Managing Director of Blaser Swisslube Korea for quite some time. After hearing about the leverage effect of the Blaser coolant during a sales visit, Yoon Dong-seop, showed great interest. He gave his agreement to conduct a test to check if cost reductions are achievable also for JinMyeong PowerTech.
Cost savings and environmental improvements
Because JinMyeong PowerTech produces multi-variety products in a small batch, it was difficult to disclose the improvement of tool life.
For the test, the cost of a hobbing cutter was analyzed in detail. Taking a holistic view on the hobbing process, the Blaser coolant specialist recommended to perform the test with the Vascomill 35 CSF. From his experience he knew, that this ester oil-based cutting oil is well suited for this application. Vascomill CSF 35 is low in emissions and ensures a clean working environment. The test was conducted step by step on a hobbing machine KASHIFUJI KA220a.
By replacing a convenient cutting oil with Vascomill CSF 35, Yoon Dong-seop from JinMyeong PowerTech explains: "We were able to achieve cost savings by increasing the tool life of the cutter. We use now 1'500 instead of 2'000 cutters for the same period. Plus the workers are no longer experiencing discomfort due to strong smell of the oil and inconvenience of the burr removal. We are so happy with the Blaser coolant solution."
Collaboration moving forward
An investment that pays off. The increased tool life resulted in overall cost savings of ₩ 392,000 and in addition saved time of tool regrinding. Even though the coolant costs of Vascomill CSF 35 are higher than for the previous product. The expected leverage effect has been confirmed.
Yoon Dong-seop is now convinced that the right coolant solution has a positive effect on the entire process and the overall costs. Yoon Dong-seop said, "We've learned how important it is to use a good coolant in the entire process." Going forward, JinMyeong PowerTech and Blaser Swisslube Korea will work in close collaboration to ensure a win-win business relationship moving forward.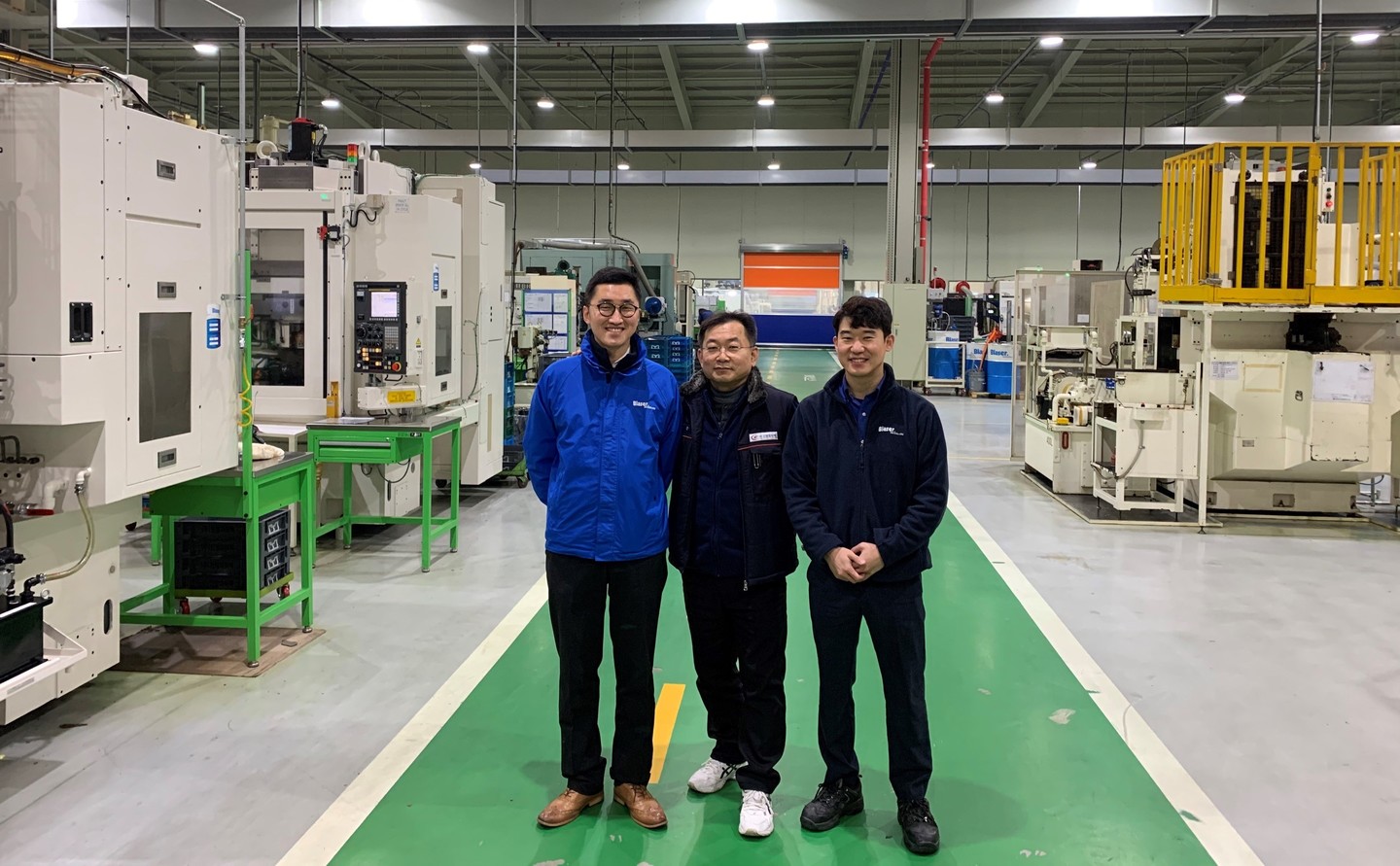 Yoon Dong-seop, Director of the facility at JinMyeong PowerTech (middle) with Mr. Lee (left) and Nam-Hyun Kim (right) from Blaser Swisslube Korea Produced powertrain part at JinMyeong Power-Tech
Would you like to get more out of your production process? Get in touch with us!